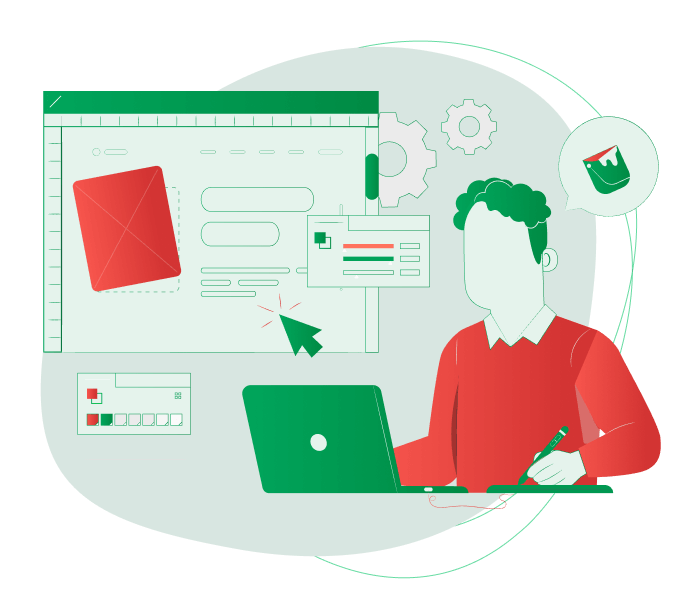 Web-design is the face of your business in a digital space, the customer is in constant contact with.
Classic or modern, B2B, or event-based - we will implement any ideas to make you fall in love with your site. As well as its future visitors.
Web Design consists of:
How your site looks, how it is presented to its visitors - it's all about web design. Behind the scenes, this usually involves:
Appearance
What comes to mind in the first place - colors, fonts, and effects
Layout
The structure of information, its interconnection, and type
Content
Texts, quotes, infographics and, images
Appearance
What comes to mind in the first place - colors, fonts, and effects
Layout
The structure of information, its interconnection, and type
Content
Texts, quotes, infographics and, images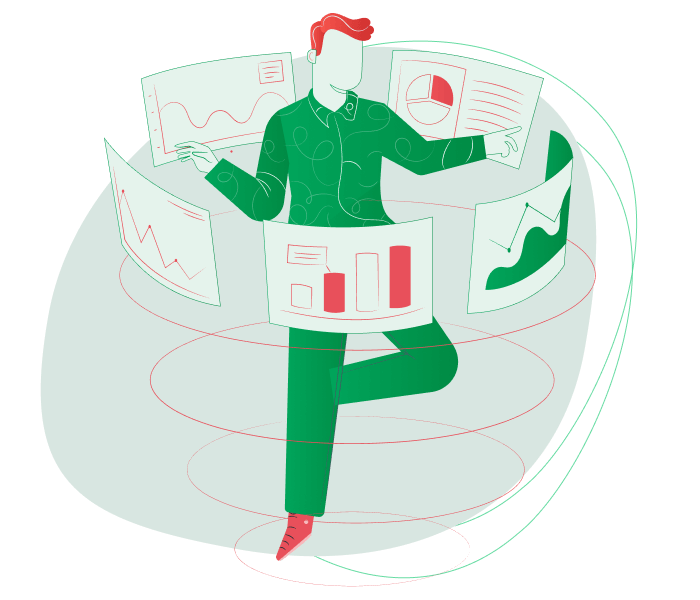 Create the
best visuals

with us:

We really adore developing and launching long-term projects, optimizing existing or implementing new promotional processes and overcoming new digital challenges.

Contact us
Workflow stages chart
1. Brandbook and brand image discussion
After completion of brief and reaching agreements on keystone subjects, we determine colors, visuals, fonts, and the approximate amount of content
2. Wireframing - Mockups composition
Our marketers with designers visualize the optimal sequence and types of blocks as well as overall pages components. Obviously, the final version of the mockup shall be preapproved
3. Design Session and Alternatives Discussion
We select a set of pages and sometimes a particular page element to present them in different possible styles and designs. We may choose one strictly or combine a few. Afterward, the design of other pages is developed
4. Layout creation
Our Front-end specialist begins implementation of approved pages with all amendments, while others might still undergo the altering and improvement process. Later on, some editing might be done "live" on running pages
5. Animations and Effects
After setting all the pages we enhance their effects and comprehensive animation. Of course, usually, it goes simultaneously with setting new pages or other micro-corrections
Our team competencies:
Our team created more than

20 exclusive websites

from scratch
We redesigned more than

350 page elements

And we created more than

500

brand new

webpage designs

in Figma
Types of Web-design we provide:
On Web-design goals you will work with:
Project Manager
Communication and Management
Account Manager
Communication and Reporting
Digital Marketer
Prototyping
Designer
Prototyping and Designing
Front-end specialist
Implementation of the web page and email designs
Contact with our experienced Digital marketer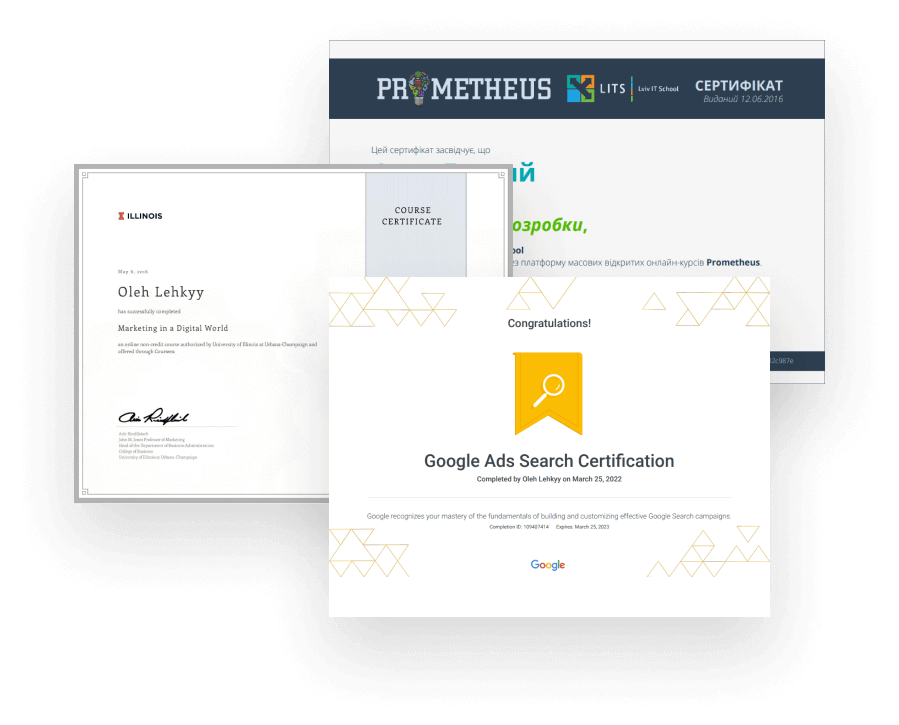 F.A.Q. about Web-design
What is the difference between UI and UX?
UX design (User Experience) is the "invisible" side of design. Behind it is the psychology of consumer behavior, choice architecture, interaction statistics, split tests, content strategies and many other scientific terms. It is quite simple to add a new block or change the color of the button on the site. In turn, UX focuses on the user to understand his habits, needs, learn behavior, motivation and emotions.
In its turn, UI means "User Interface", that is, it is purely visual or graphical side of the design. This term can be used in the qualitative characteristics of the design: lighter, gloomier, stiffer, complex, comfortable, and so on.
So UI is the tip of the iceberg that users see, but it should be based on UX. Psychology is built into UX design to help understand how people think and what motivates them. UX is an integration of continuous improvement and this is the primary point from which we start before designing a new site.
What is the difference between Mobile version of a site and Responsive design?
With responsive design, the content of the page changes dynamically depending on the screen size of the smartphone or tablet, and all elements look organic and are easy to perceive.
While in the case of mobile website, you have a completely separate website, usually with the "m." before it's domain developed exactly for mobile phones.
Nowadays mobile websites are not popular. Usually we have responsive design and when screen resolution becomes more and more "mobile" at some point it changes an interface a lot.
My visitors usually enter from desktop devices. Do I still need a quality responsive layout?
Long ago from now, measuring digital, in October 2016 mobile in global traffic overcomed desktop in 51,3% to 48,7%.
In all industries, and among our clients, we observe continuous increase in mobile devices visits. Even in the most "niche" or complicated. Is it liked by us or not, we must admit that the future is mobile.
Secondly but even more important: Google search bots, which are continuously parsing all the websites for ranking them later in the SERP page. From the summer, 2021, they started to check only mobile representation. That means, if you do not have responsive web design, you have to forget about SEO.
Can you draw some ad banners for me?
Usually, we include such services in our PPC tasks, but give us a quote and we will discuss it.
Is it possible to cooperate with you officially?
Yes, of course – we
pay taxes officially
, as a legal entity, and we regularly donate to Ukrainian charities. P.S. We hope you are doing the same 😉
Do you give a warranty on the work you do?
We give a 3-month warranty and fix all detected bugs for free under two conditions:
1. Administrative accesses during this time are kept only by us.
2. We created the site/page/functionality by ourselves, not upgrading existing one.
What if something on the site breaks?
No trouble! You can email us and we'll make sure we don't leave you alone with the problem.
And our special bot will monitor your site 24/7 and signal us if there are any issues with the availability of the site.
Important changes need to be made! How quickly can you handle it?
We usually take from
1 to 5 days
to complete all tasks. But if you have something urgent - we will
meet you halfway
and try to do everything as soon as possible.
Our Web-Design Cases: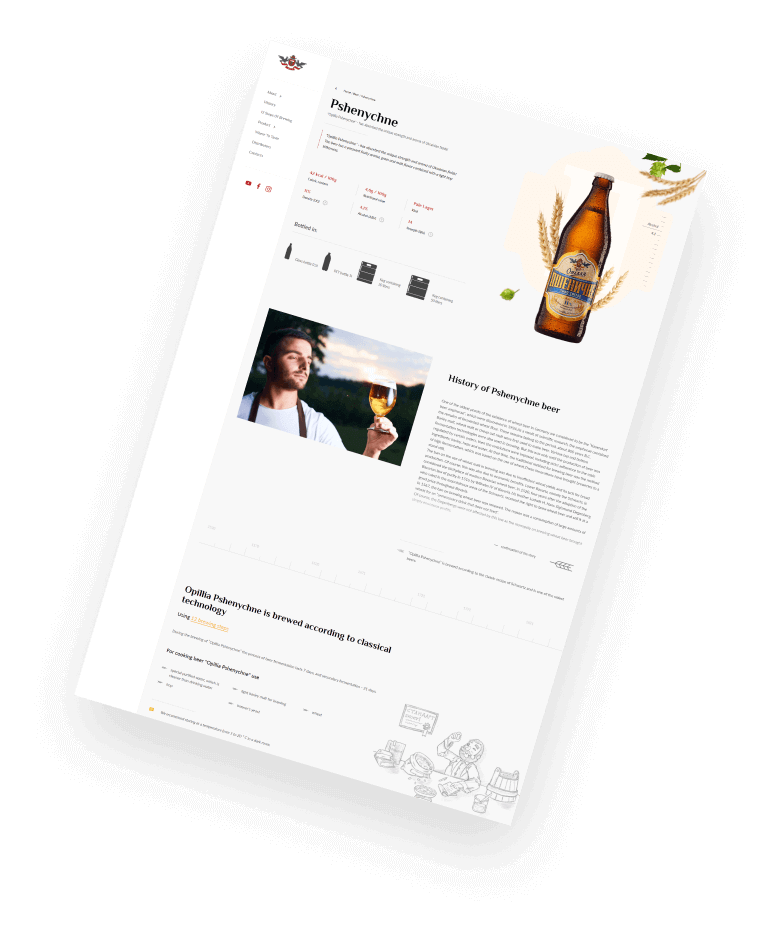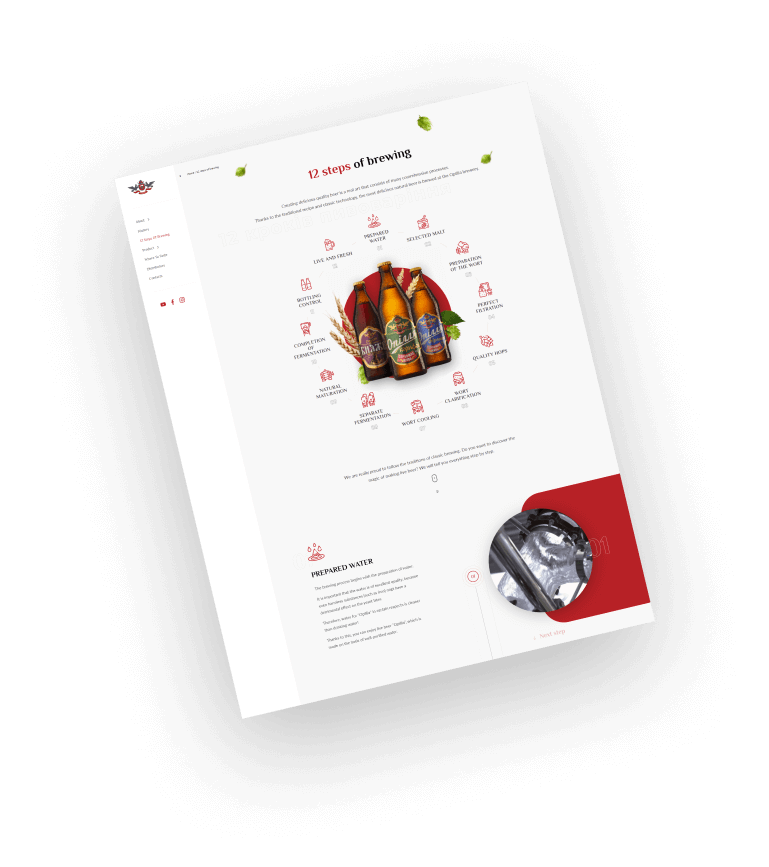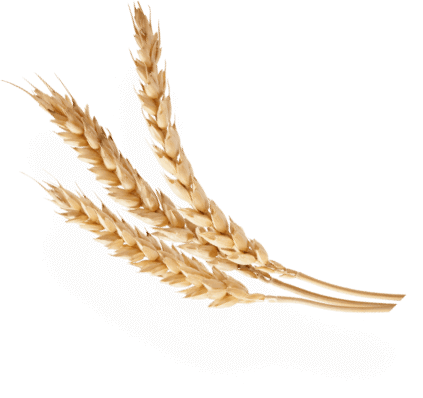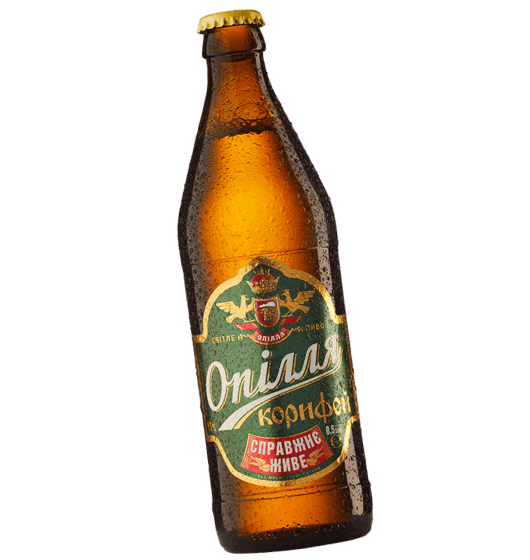 True English Tea website - Classics Framed in Modern Design
In the TET case, we made a versatile multi-language website with a diversity of product ranges, not shaping it into an online store style. We embed trending contemporary effects, styles, and geometry with the reputable brand-book and brand image.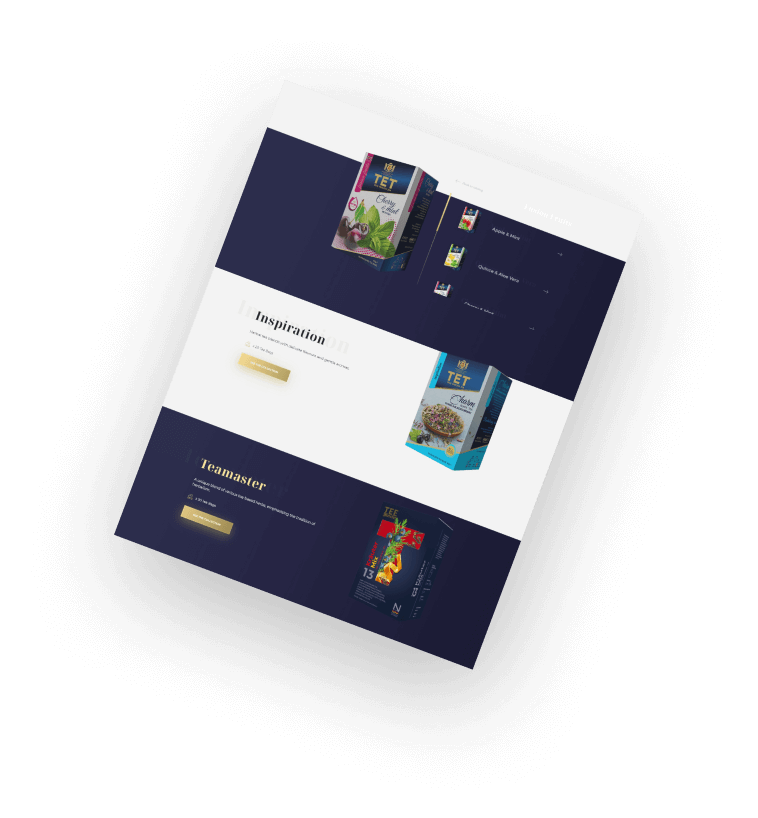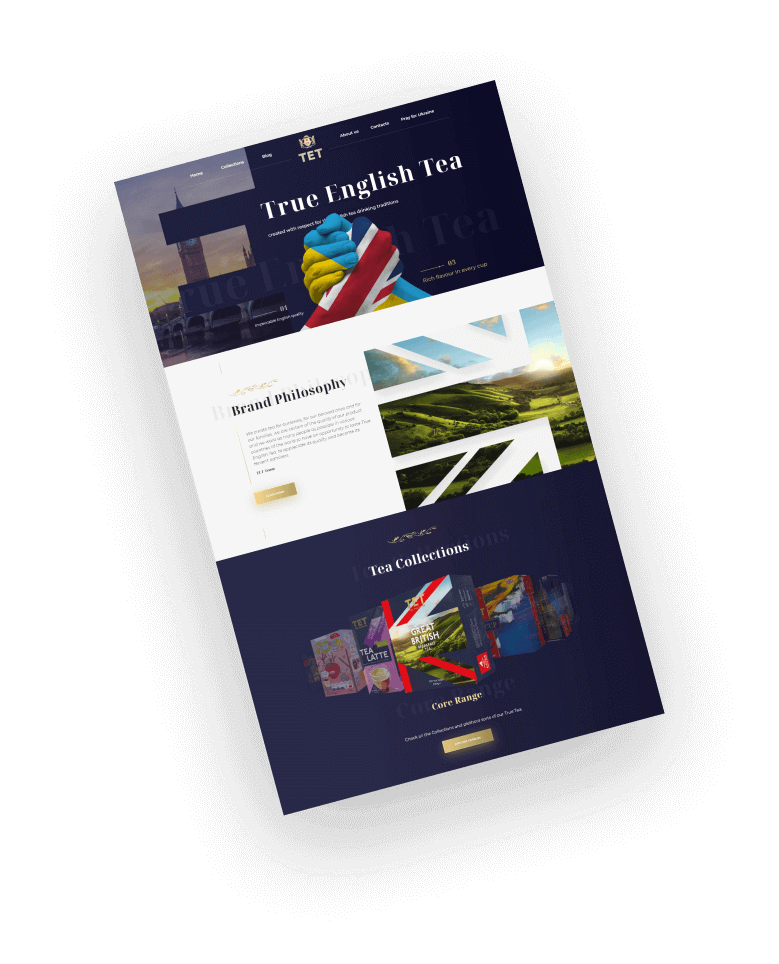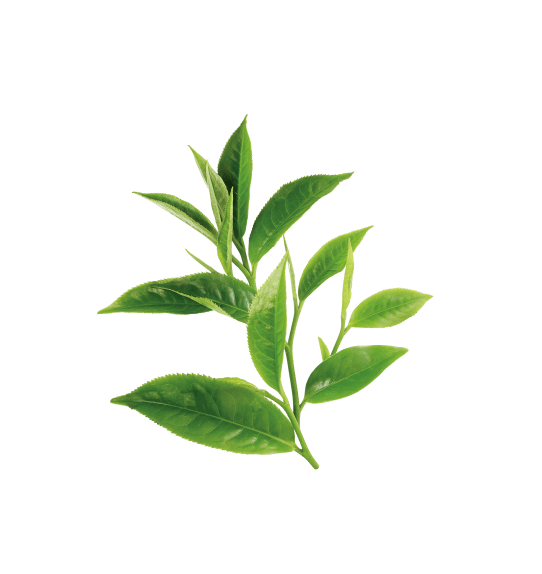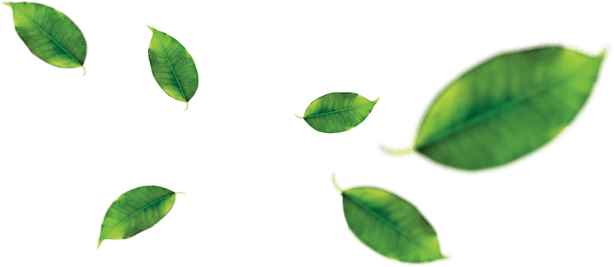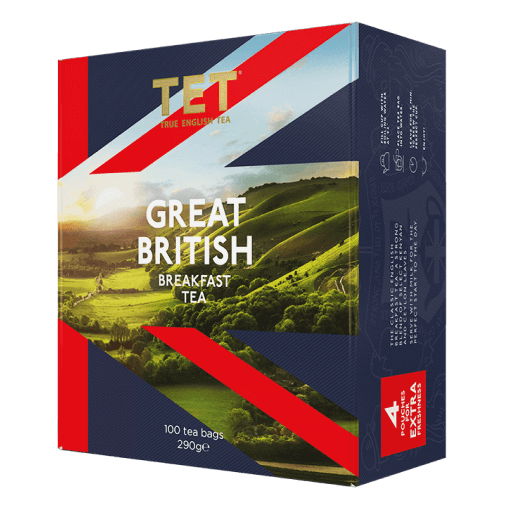 Contact our team:
Trust us, we will definitely find a common language 😉
Contact our team:
Trust us, we will definitely find a common language 😉