The
Expanse

Cycle

Fantastic Sci-Fi Landing
Milestones

of the Expanse project:
Thematic ambient animations and effects
Traffic from offline promo events
After the remarkable marketing success of The Wheel of Time landing (WoT), Bohdan-Books Publishing House trusted us to create a thematic landing page to announce the beginning of publishing the world-famous sci-fi series of J. Corey - The Expanse
The Expanse begins —
Drafts
Zero restrictions regarding design and effects stimulated our out-of-the-box thinking to get visitors' and sci-fi fans' minds out of Monday routine and dive straight into the futuristic atmosphere of this breathtaking story
At the same time, we designed this page in a way it does not burn the eyes with tons of cheap plain effects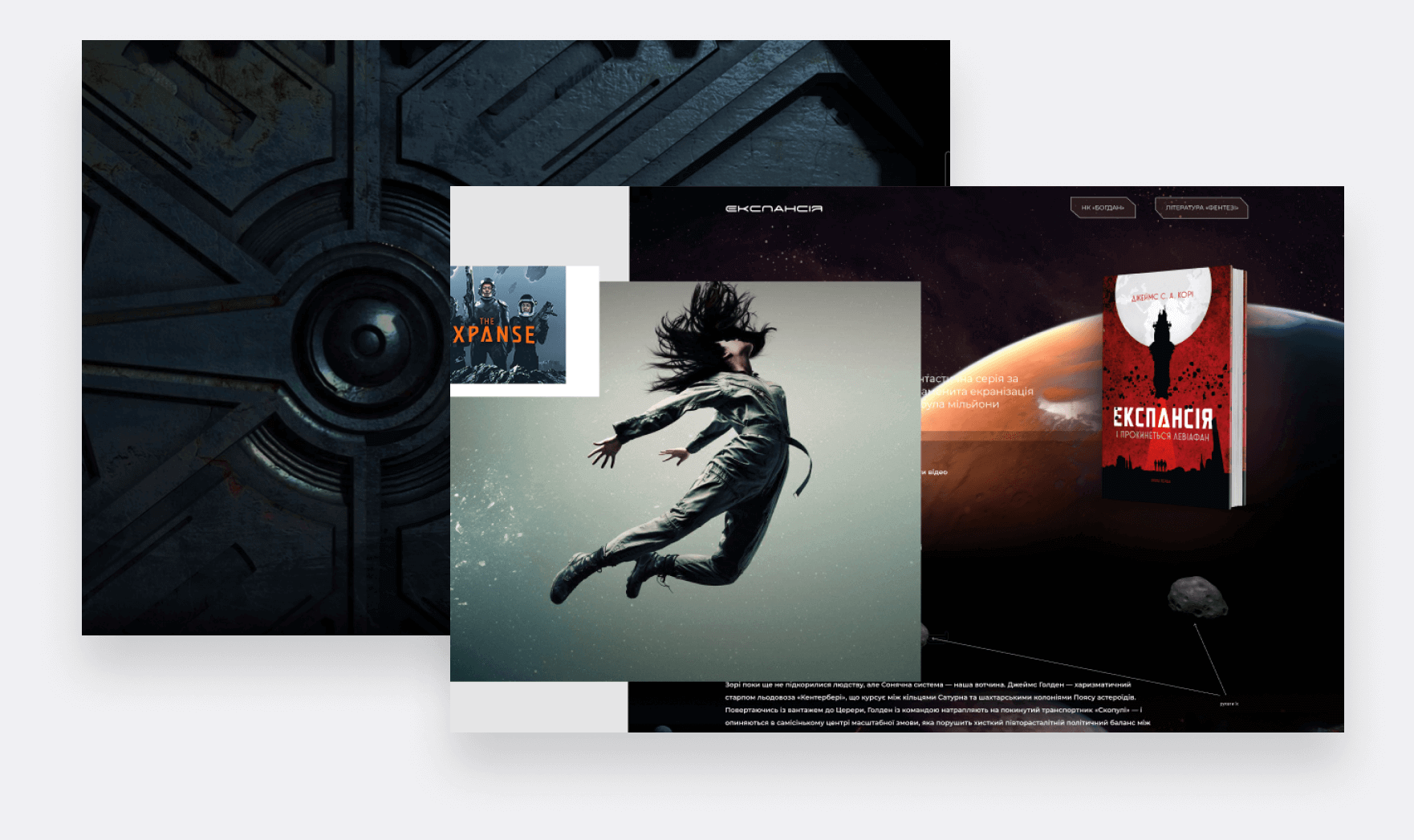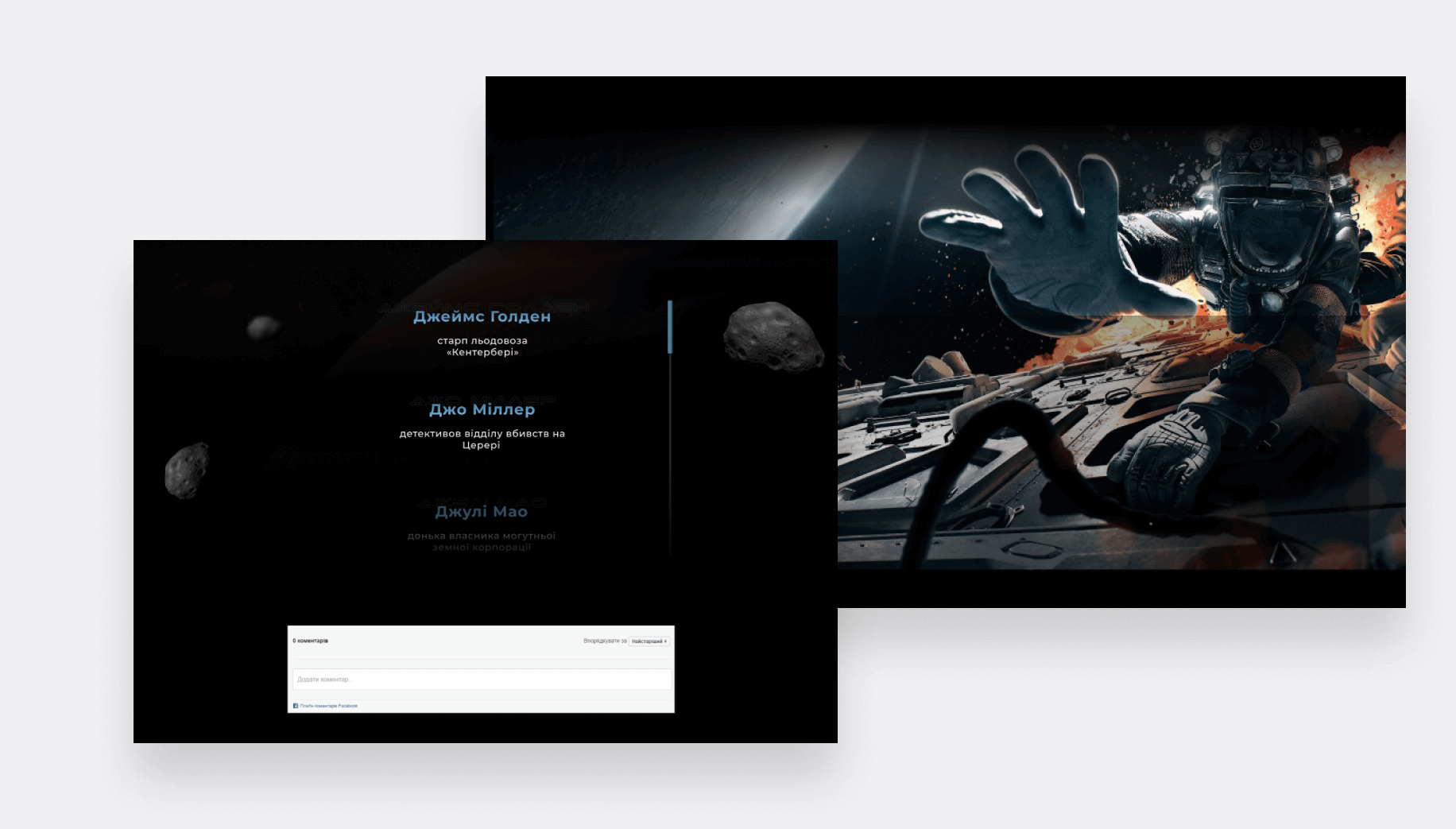 Drag
Interactive

Design Starfire
Positive feedback about our magnifying glass pointer design on WoT landing inspired us to use that thematic UX on the map block to visualize the scale of J. Corey's universe in the most precise way possible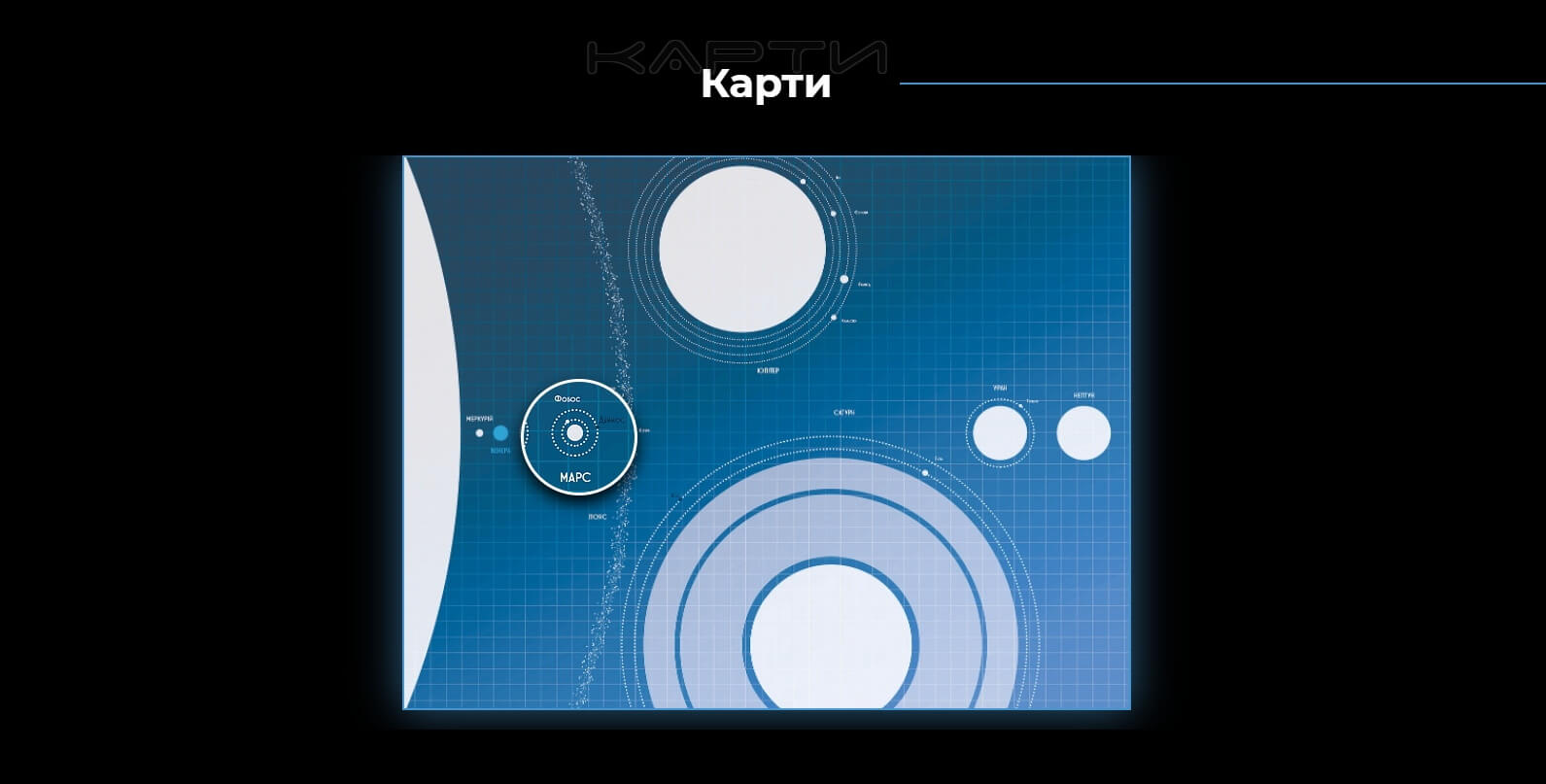 Well made Responsive interface
We have a lot of tiny elements and animations here. As for the mobile interface, only the most important remains to make the
user experience smooth
but still attractive and informative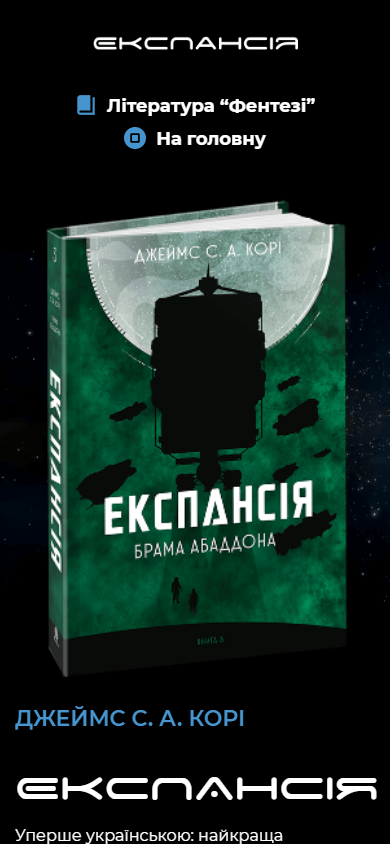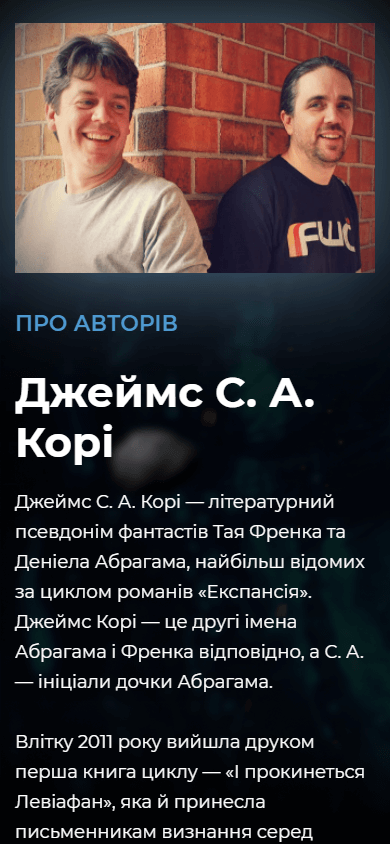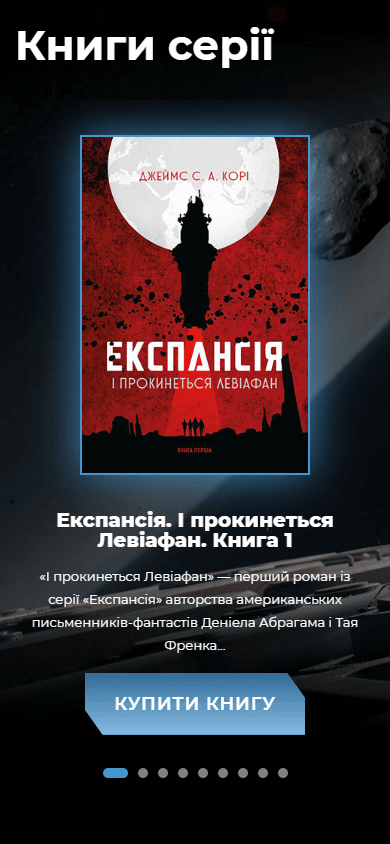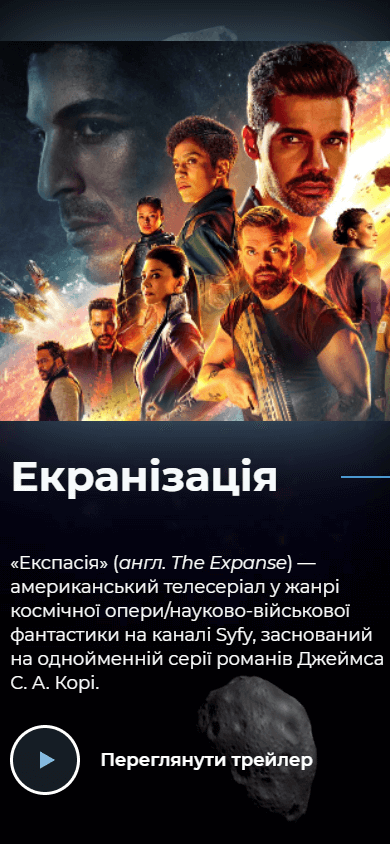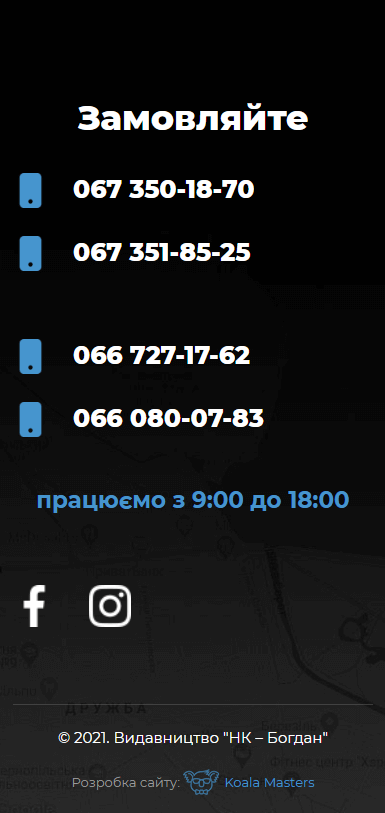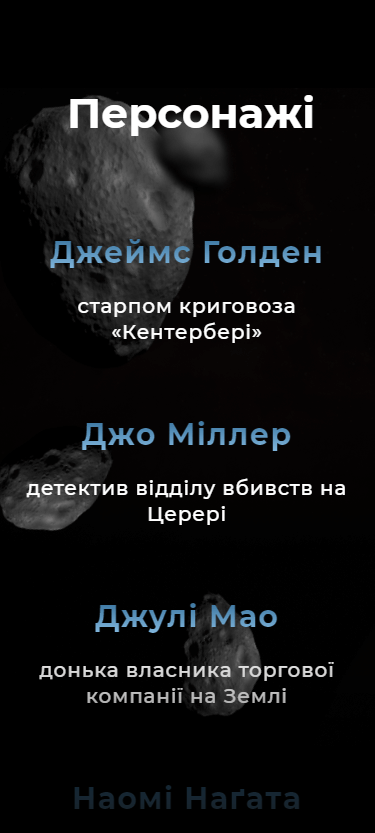 Feel the
Space
Asteroids and opening gates bring that old-school visualization of space journeys. This design does not distract from the main content but hypnotizes and prepares the mood for the adventurous interstellar traveler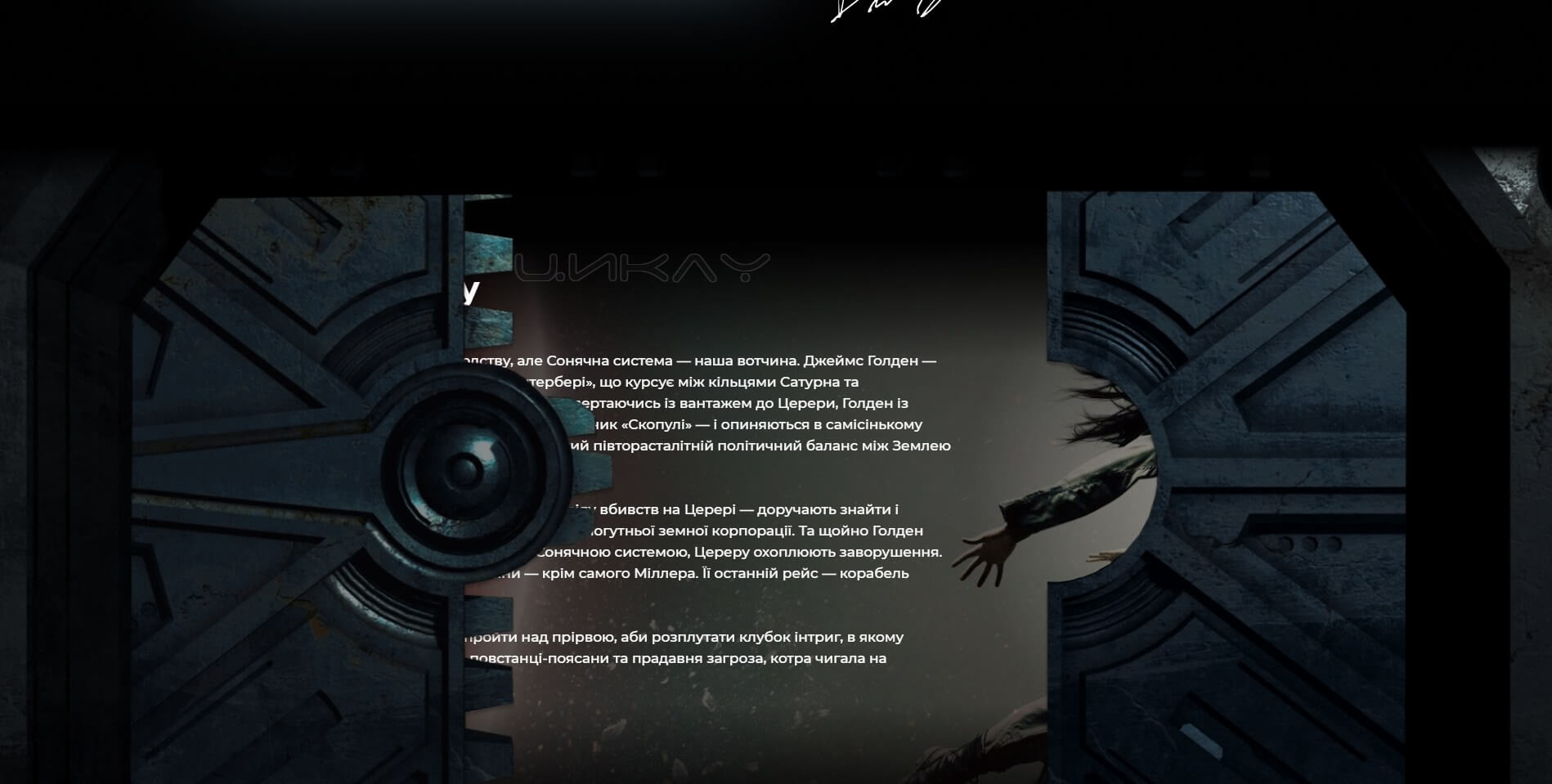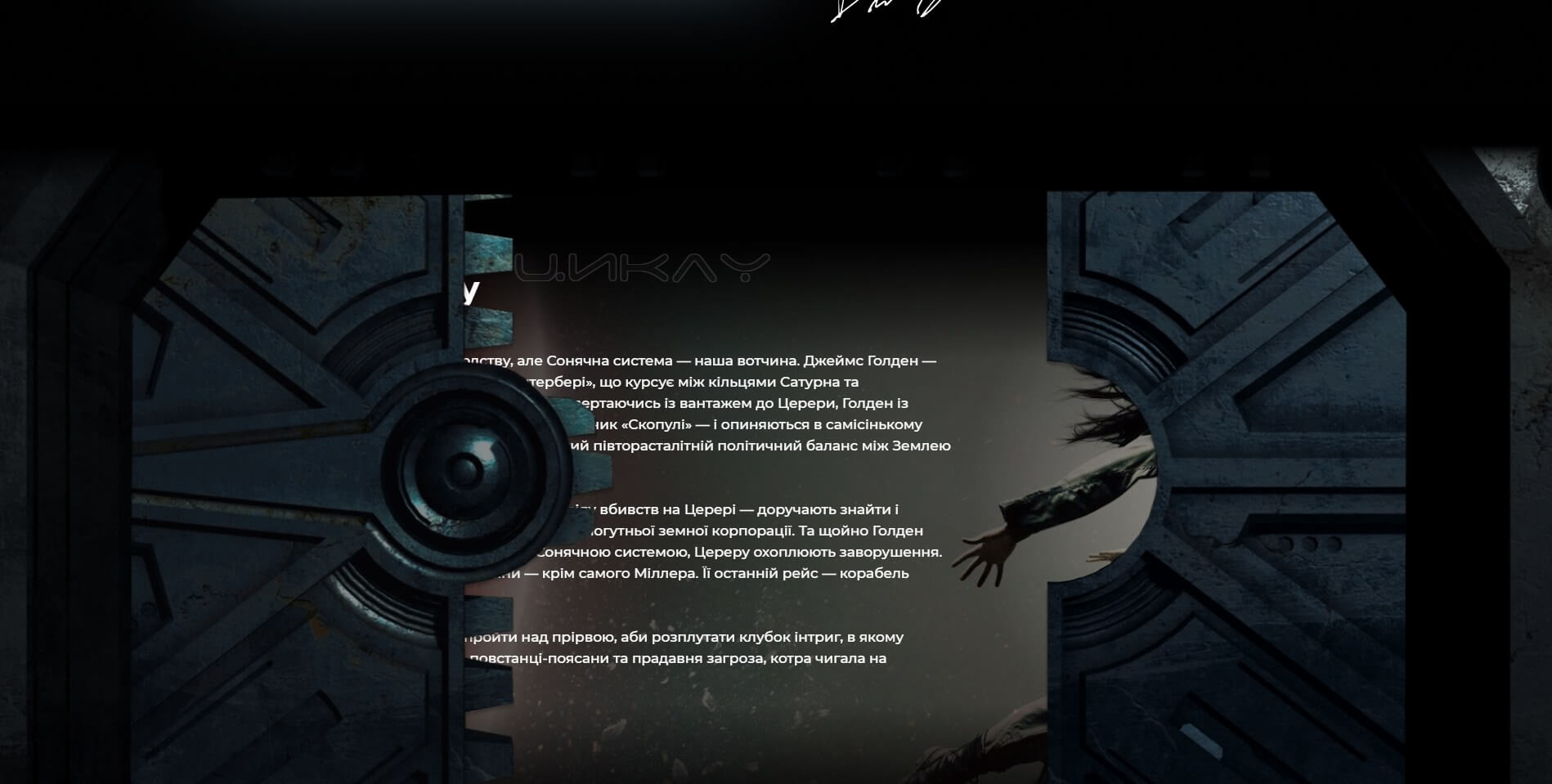 The Expansion landing page is interconnected with corresponding products on the Publishing House website
Their promotional activities also included QR-codes on each printed book and other media, as well as during different industry exhibitions performances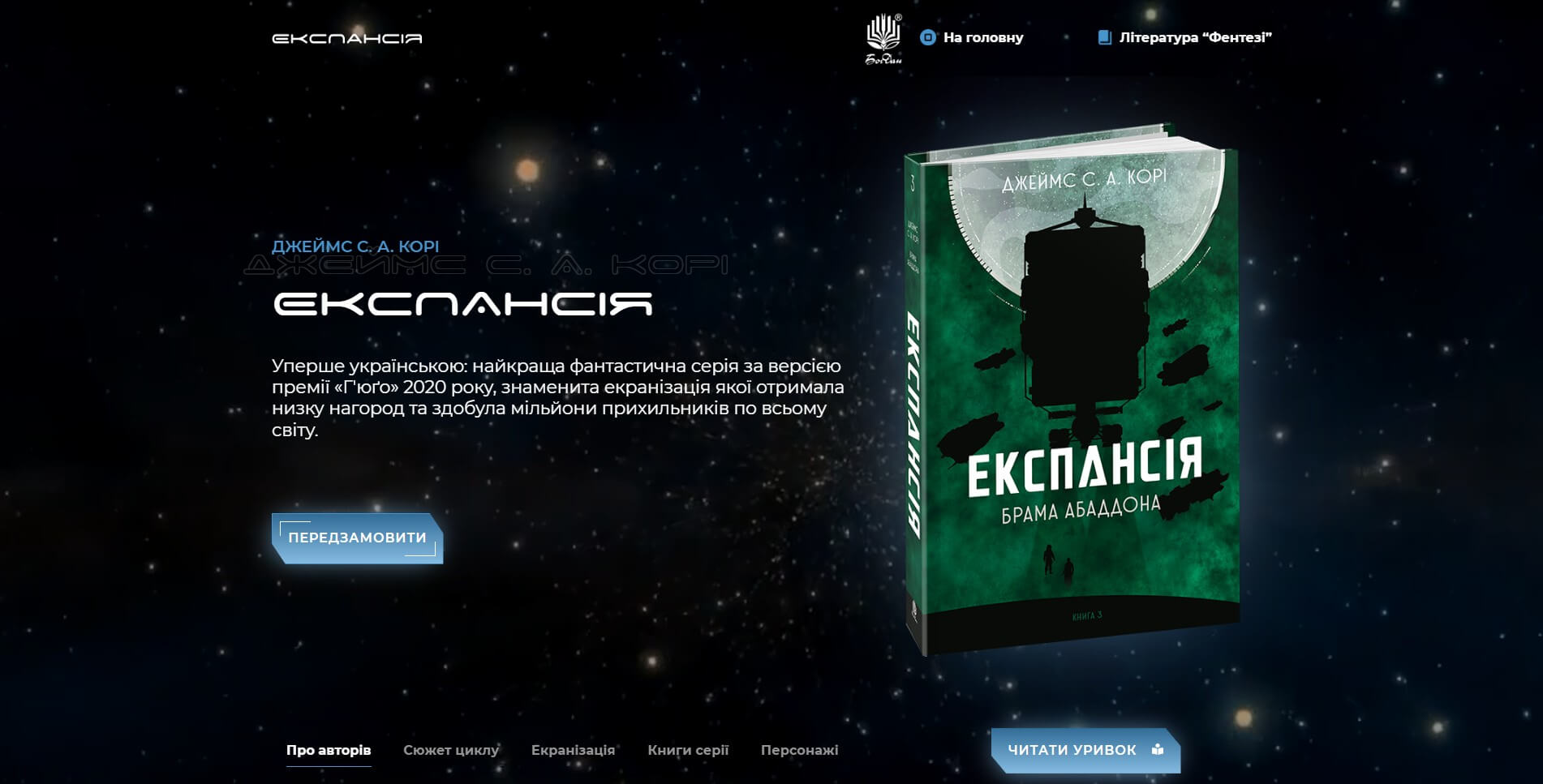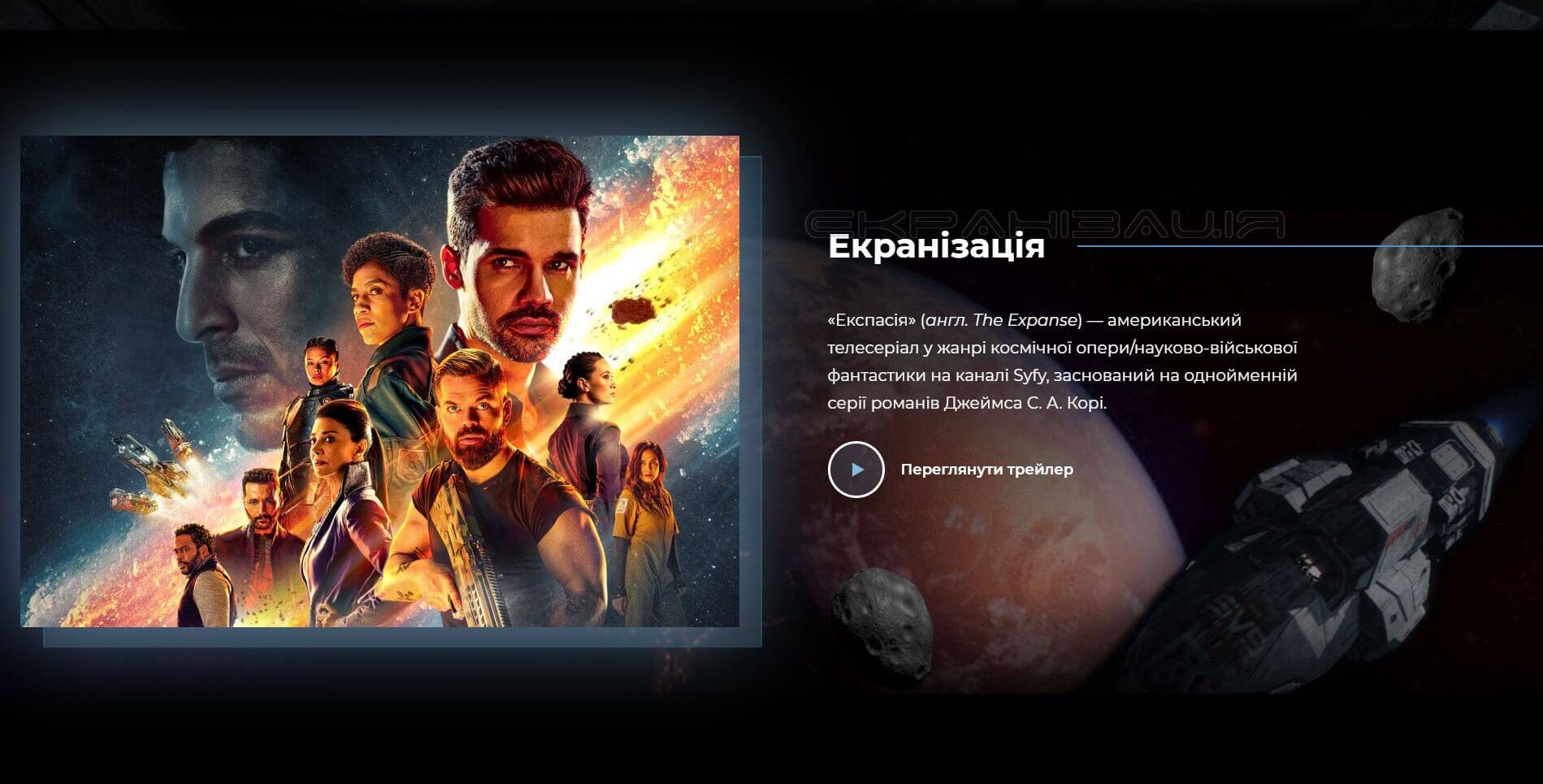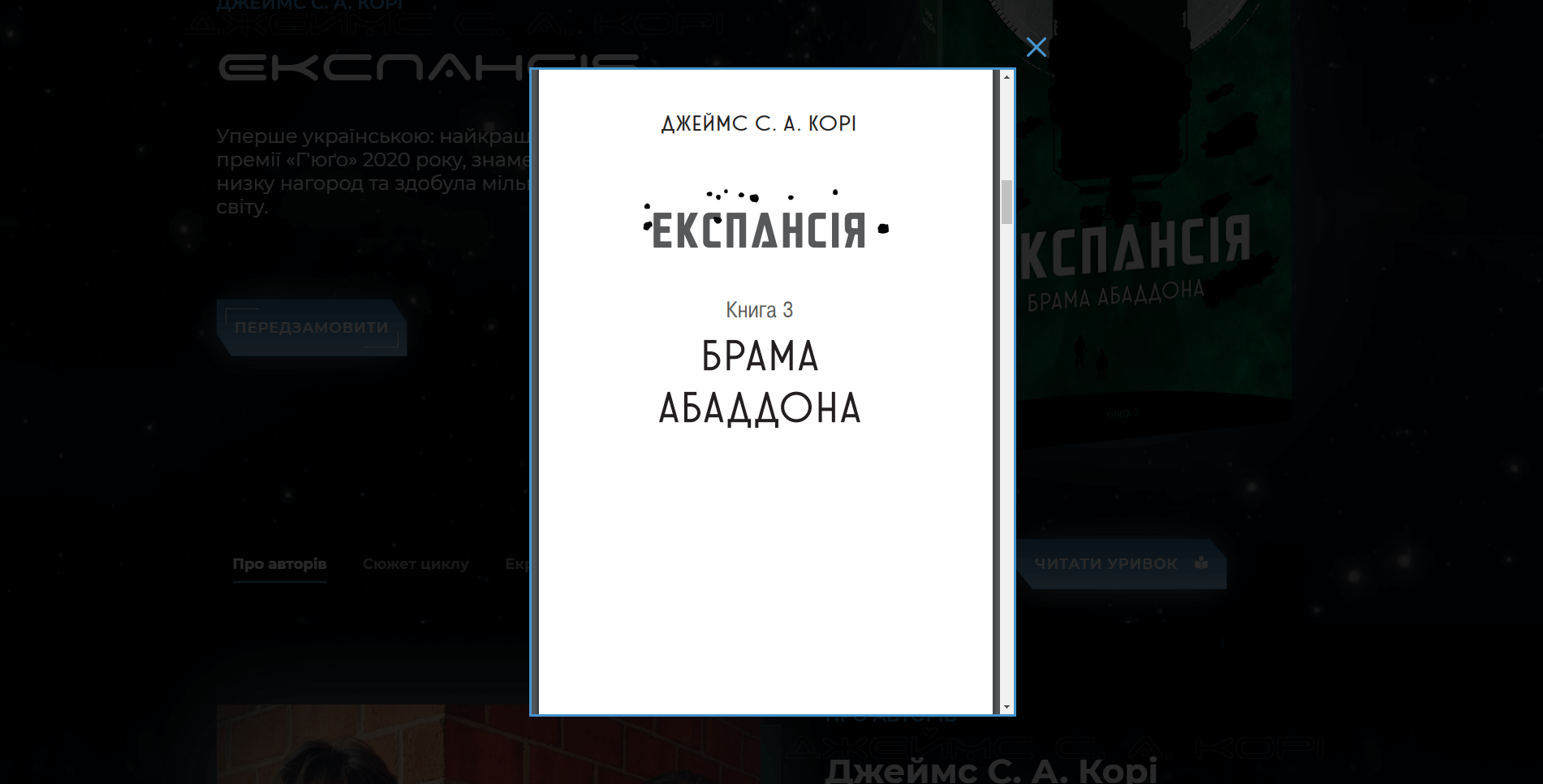 Drag
Such
stellar team

worked on this case:

Project Manager

Communication and Control

Account Manager

Communication and Reporting

Senior Marketer

UX Prototyping

Marketers

Benchmarking and Prototyping

UI Web-Designer

Mockups and Design

Front-end Specialist

Implementation of a Design

Senior Programmer

Comprehensive Back-end and Mentoring

Programmers

Back-end Coding
MARKETING:
Сompetitors analysis
Unique responsive design
Facebook comments widget
Complete artwork layout
Development:
jQuery
YouTube embed
Cozy space station
Thanks for being awesome!
---
One of our koalificated expert will get back in touch with you soon! Have a great day! 😉
Subscribe Us
Thanks for being awesome!
---
One of our koalificated expert will get back in touch with you soon! Have a great day! 😉
Thanks for being awesome!
---
Don't worry, we promise not to fill your inbox with spam. We'll only send you the most interesting and relevant news and information