means for your business increasing customer's loyalty, awareness and tendency to repeat purchases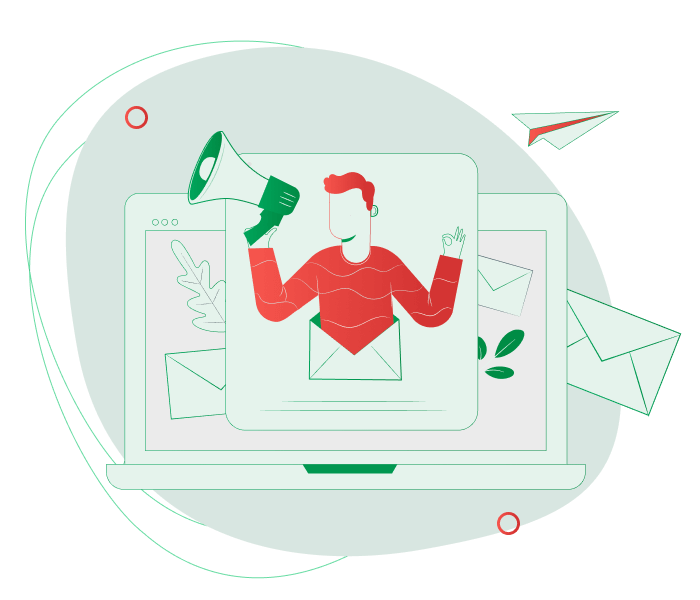 One of the

cheapest

communication channels
Has both

informational and commercial

effects
Can be functional with

90% automation

by set triggers
Direct

increasing

in order average and consumer lifetime value
Can be implemented in the

current CMS

or via

external mailing services
Transactional
Mostly, to inform customers about their order processing or about other technical updates
Essential for e-commerce or projects with the personal users' account functionality
Informational
To tell your subscribers about a new blog post or in-store event
Quite often, with the main informational message, we might put some promo as well
Commercial
To offer new products, inform about discounts on previously viewed items, send promo codes
For sure, we can automatize those emails to trigger on abandon cart, liked items and even creating personal customer birthday discount
Transactional
Mostly, to inform customers about their order processing or about other technical updates
Essential for e-commerce or projects with the personal users' account functionality
Informational
To tell your subscribers about a new blog post or in-store event
Quite often, with the main informational message, we might put some promo as well
Commercial
To offer new products, inform about discounts on previously viewed items, send promo codes
For sure, we can automatize those emails to trigger on abandon cart, liked items and even creating personal customer birthday discount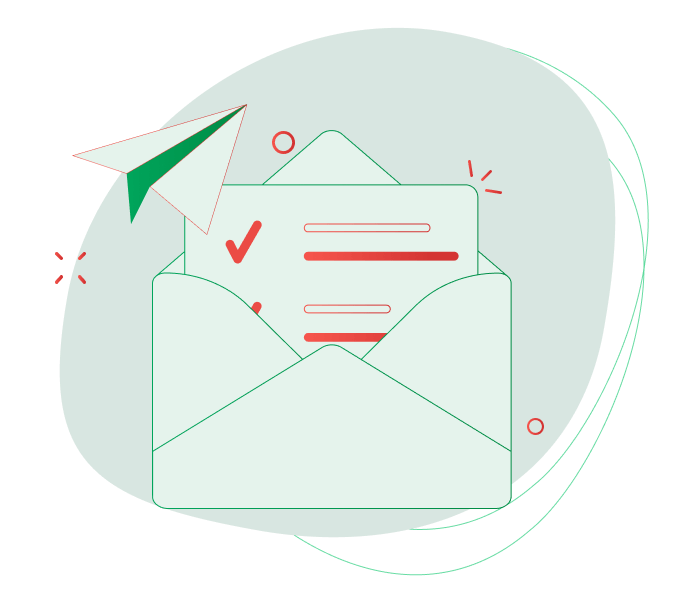 Create the best email campaigns
with us:
We really adore developing and launching long-term projects, optimizing existing or implementing new promotional processes and overcoming new digital challenges
Workflow stages chart:
1.

Goals Setting

Deciding how to grow and segment contacts base. Therefore, understand what kinds of mailings will be the most relevant and performing
2.

Strategy Developing

Defying Triggers - events or timings when a specific email will be sent and preparing a Content Plan for scheduled mailings. Usually, it is performed in a form of a mindmap
3.

Template design

Creating versatile email design, which will be suitable for most OS, browsers, and email agents
4.

Triggers setting

Programming within CMS or in the external service all the triggers and connecting corresponding emails to them
5.

Mass mailings and Contact-base Optimization

Scheduling and designing one-time mailings, working with base reactivation and further segmentation
Our team designed more than

40 unique branded email

templates
More than

90 lead magnets

and subscription forms to bring new contacts for our clients
We sent more than

60 000

triggered emails
Types of
E-mail services

we provide: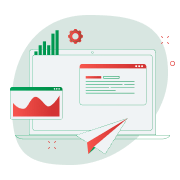 Email Strategy & Marketing
Clarifying Triggers and making a Content Plan for scheduled mailings in a form of a mindmap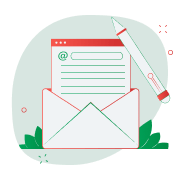 Email template layout design
In case your in-house marketers are responsible for mailings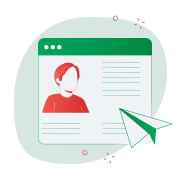 Email Contact Base verification
Reducing amount of undelivered emails by checking and filtering the whole contact list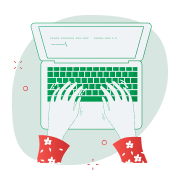 Built-in CMS Email programming
Programming all the triggers and connecting corresponding emails to them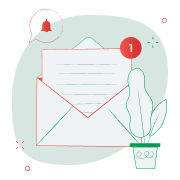 Running External Email-services
Creating all the triggers and connecting corresponding emails to them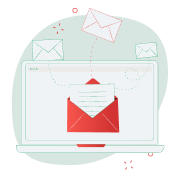 Mass mailings launch
Launching a mass mailing for targeted segments
On E-mail goals you will work with:
Project Manager
Communication and Management
Account Manager
Communication and Reporting
Senior Marketer
Strategy Discussion
Marketer
Campaigns launching, triggers setting
Front-end specialist
Implementation of email designs
Contact with our experienced Digital marketer
F.A.Q. about E-mail:
✉️ How do I get a base of emails?
Foremost important, those emails must be obtained in a legal way. It could be transferred from your CRM, offline data or your website (subscription form or as an option during checkout). If you don't have any online features yet - we will help you to implement it.
Under no circumstances don't buy email bases - we do not work with illegal data and your send service rate will suffer due to low quality of those emails.
➗ What is contact base segmentation?
According to your type of business, we divide your customers in your email database by gender, age, purchase activity, average checkout and many other factors to make more
personalized offers
and campaigns.
⭐️ What is a "lead-magnet"?
To put it simply - Lead magnet is something you offer for free in exchange for visitors' email and other data. It could be a short ebook, promo code, trial version of some software etc.
Thus, you can work with people, who are not ready for direct purchase but are interested in your business. That's a great start to building trust between you and preparing them for commercial offers.
Sometimes cheap special offers can be also considered as a lead magnet (e.g. new smartphone test drive for $5 per/week).
❗️ What are trigger-emails?
Sending those emails
is automated
, in other words, each time when a specific event occurs (sale on saved item, bonus points collection to some limit, or even client's birthday) we send a prepared letter with a personalized offer.
✍️ Is it possible to cooperate with you officially?
Yes, of course – as a legal entity, we
pay taxes officially
and regularly donate to Ukrainian charities. P.S. We hope you are doing the same thing as us?
❣️ Do you give a warranty on the work you do?
We give a 3-month warranty and fix all detected bugs for free under two conditions:
1. Administrative accesses during this time are kept only by us.
2. We created the site/page/functionality by ourselves, not upgrading existing one.
⛏ What if something on the site breaks?
No trouble! You can email us and we'll make sure we don't leave you alone with the problem.
And our special bot will monitor your site 24/7 and signal us if there are any issues with the availability of the site.
⚡️ Important changes need to be made! How quickly can you handle it?
We usually take from
1 to 5 days
to complete all tasks. But if you have something urgent - we will
meet you halfway
and try to do everything as soon as possible.
Our Email Cases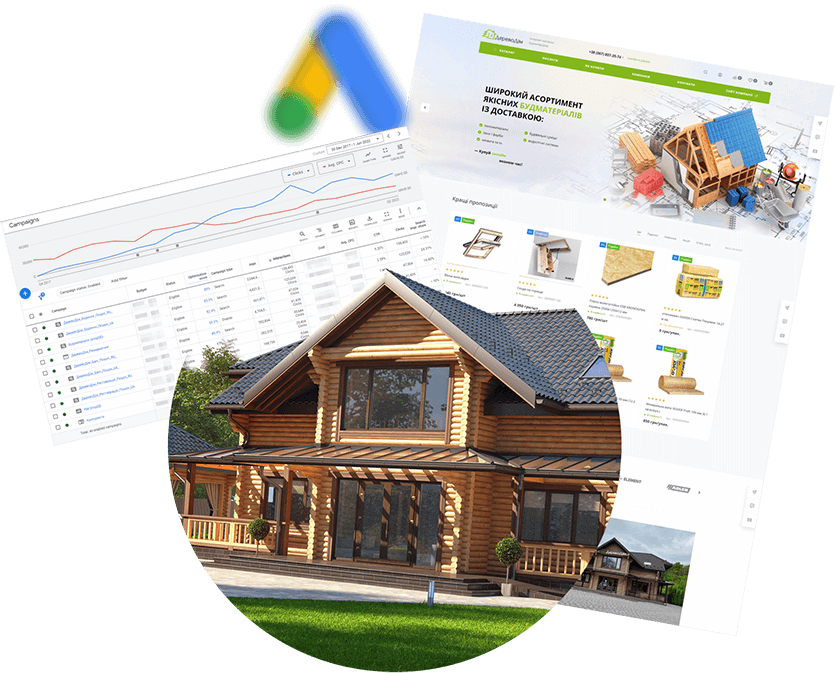 DerevoDim

PPC Promotion
PPC case in the log construction industry, where we launched 4 types of campaigns with 98 Ad groups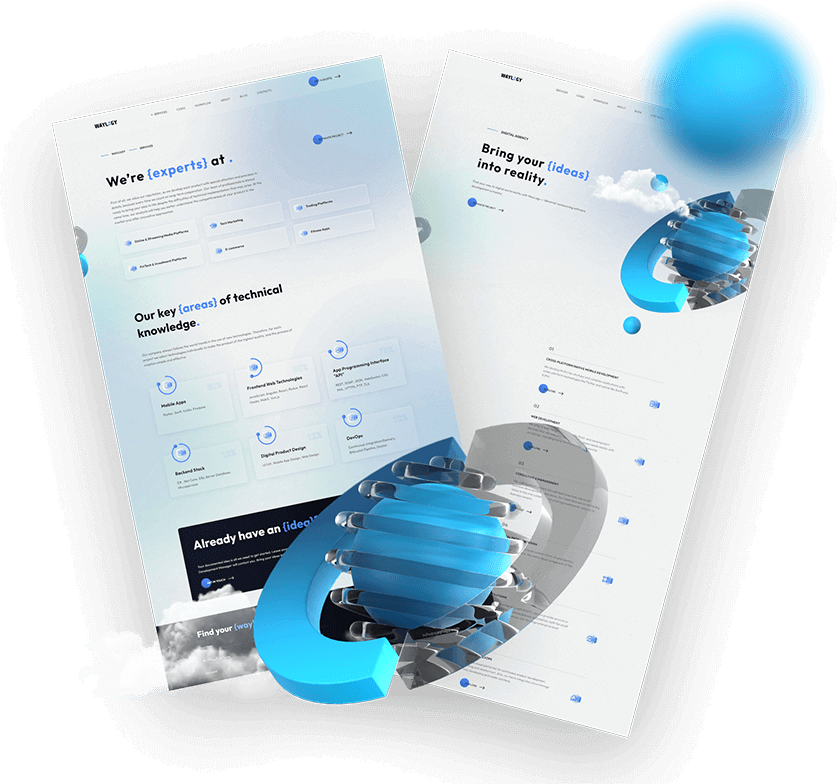 Thanks for being awesome!
---
One of our koalificated expert will get back in touch with you soon! Have a great day! 😉
Subscribe Us
Thanks for being awesome!
---
One of our koalificated expert will get back in touch with you soon! Have a great day! 😉
Thanks for being awesome!
---
Don't worry, we promise not to fill your inbox with spam. We'll only send you the most interesting and relevant news and information