DerevoDim
PPC Promotion
- a project of selling projects by launching 4 types of Google Ads campaigns with 98 Ad groups
Milestones

of the DerevoDim project:
after the 1st launch and 98 Ad groups created and optimized
900
unique visitors per day
In average from all PPC campaigns
Comprehensive industry
DerevoDim («Tree-House») is a Ukrainian company, which offers the designing and construction of wooden buildings: country houses, cottages, bathhouses, gazebos, hotels, restaurants and churches
A satellite project is shop.derevodim which offers commodities for construction, tree care tools, wooden furniture, etc
The goal was to run a well-structured PPC campaign to increase the overall amount of leads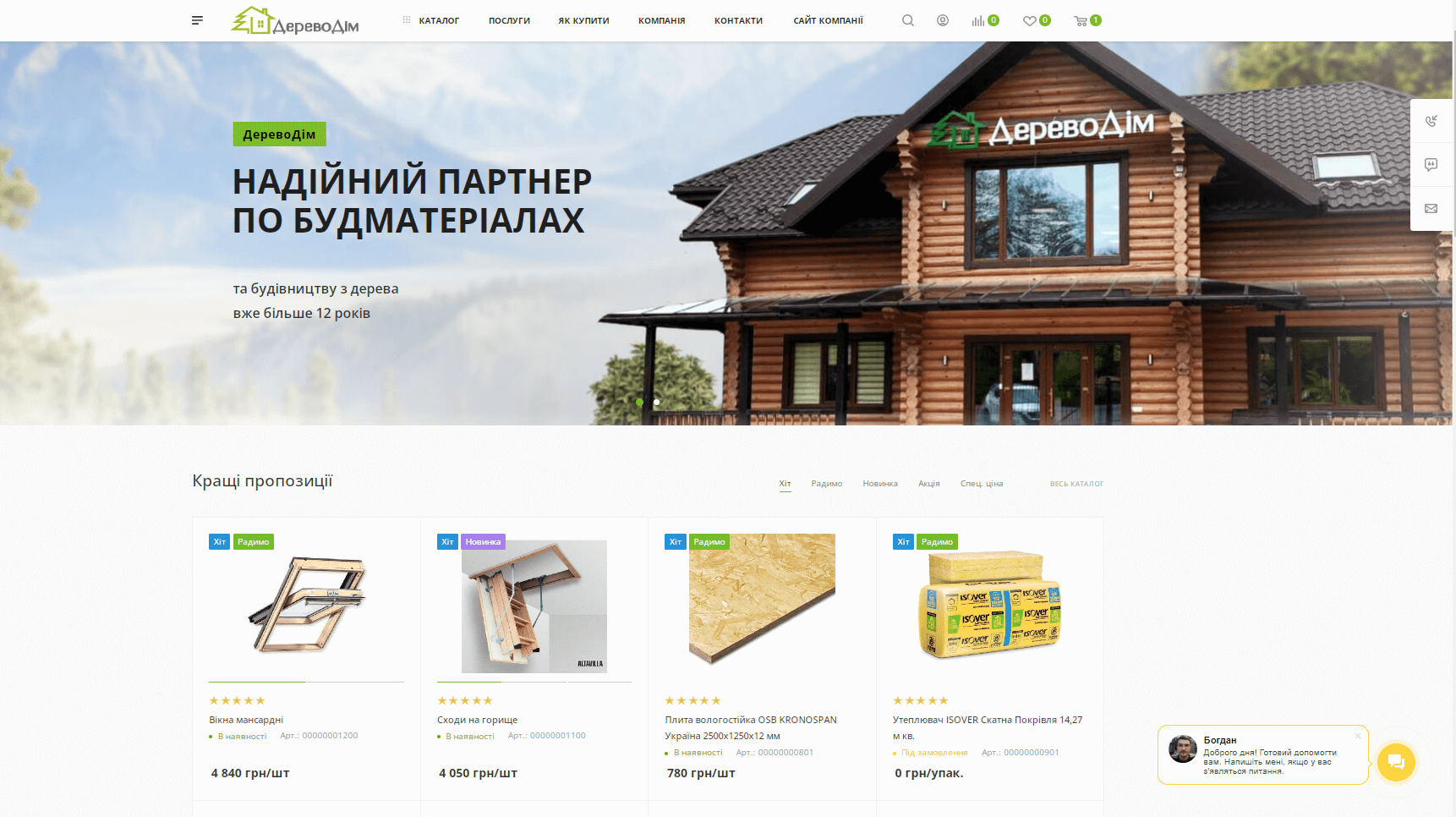 After composing and clustering the Semantic Core of the project, we've got a precise group of keywords - a basis for Search Ads which is must have in such a type of business
Promo projects and specific pages we included in our remarketing activities which were performed as Google Display Ads
In their turn, building items were represented by both Shopping Ads and Search Ads. Later, Shopping Campaign was transformed into Performance Max type
Of course, we make sure that all our campaigns have nice optimization scores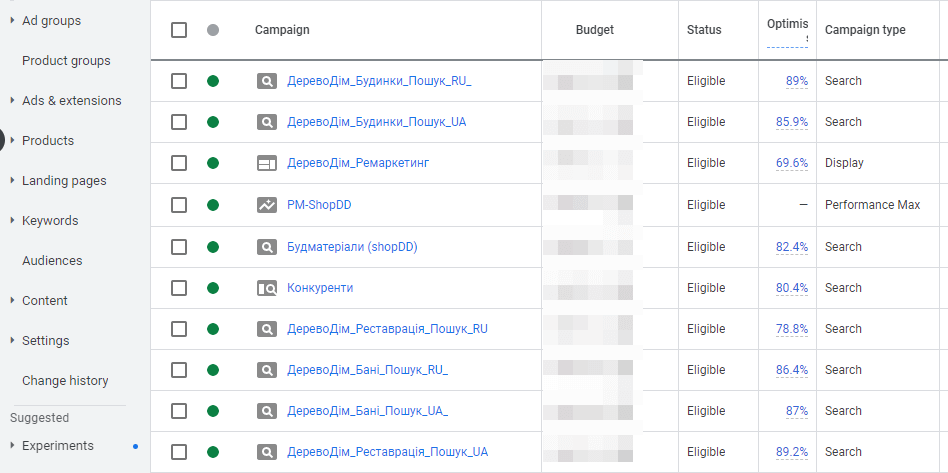 Periodically, we conduct an optimization cycle that consists of:
Testing new types of bidding settings

Reviewing search queries to expand keywords list, minus-words list and edit keyword match types if needed

Editing ineffective elements of ads

Checking the ad ranks and finding ways of its improving

Monitoring the recommendations provided by the Google Ads system itself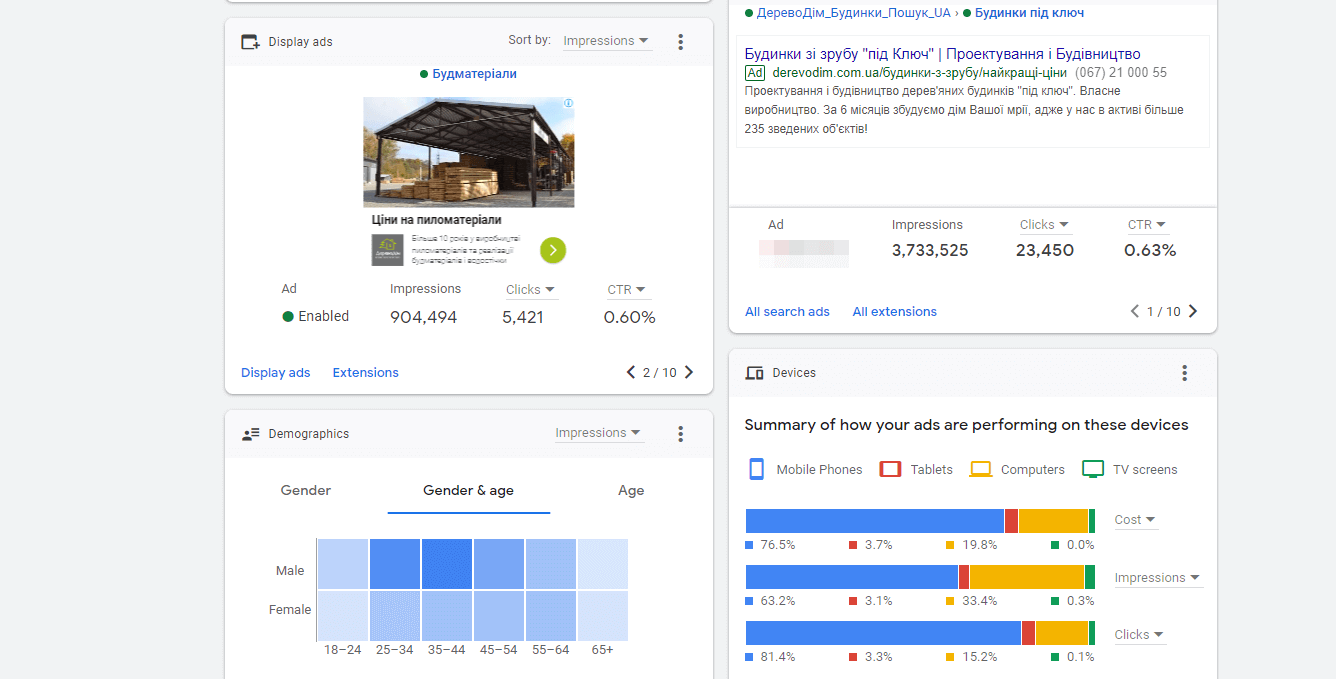 Search Ads

grouping

One of the most challenging tasks was Search Ads Groups creation. Having prior clusters of queries, sorted by topic, for better relevance of our ads we decided to distribute keywords by intent. For example, different types of wooden houses we also sub-group them by keywords "buy", "price", "turnkey"

Also, we've made one campaign to trigger our ads by main competitors mentioning search in queries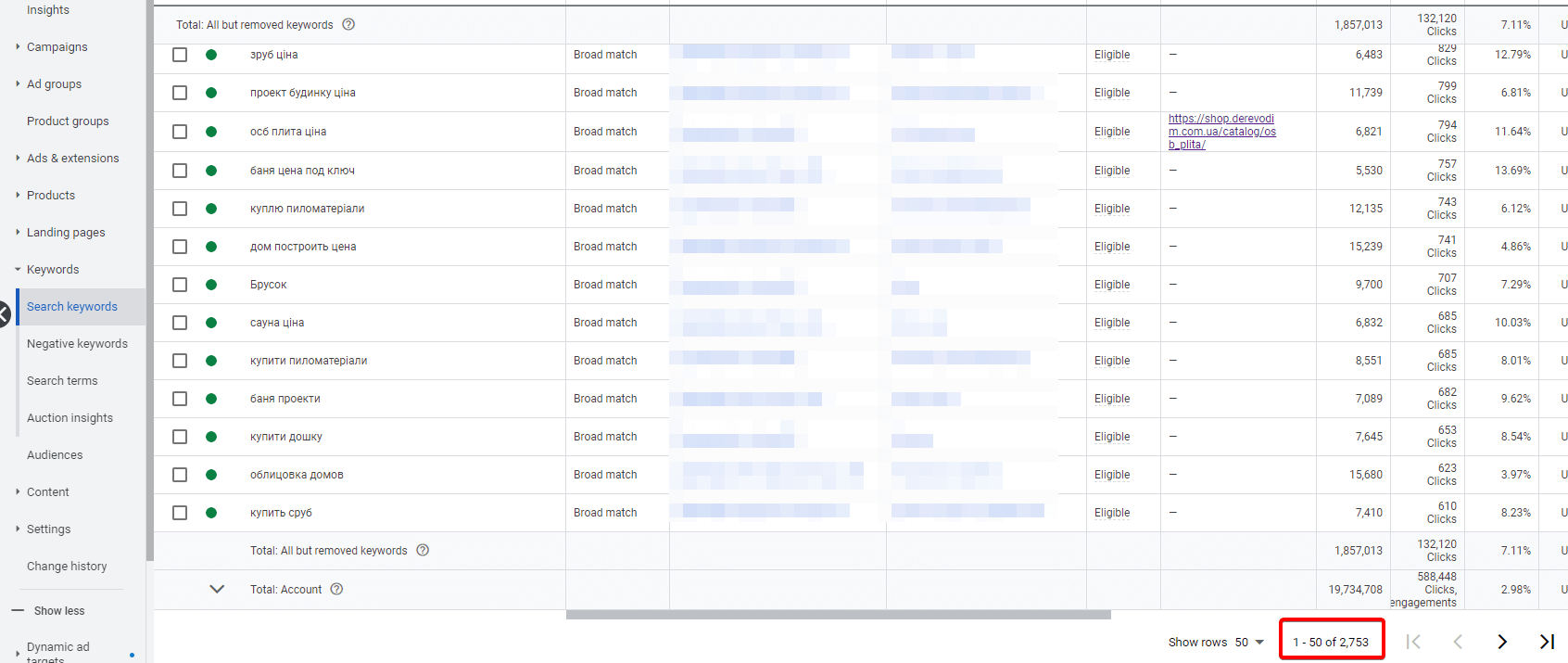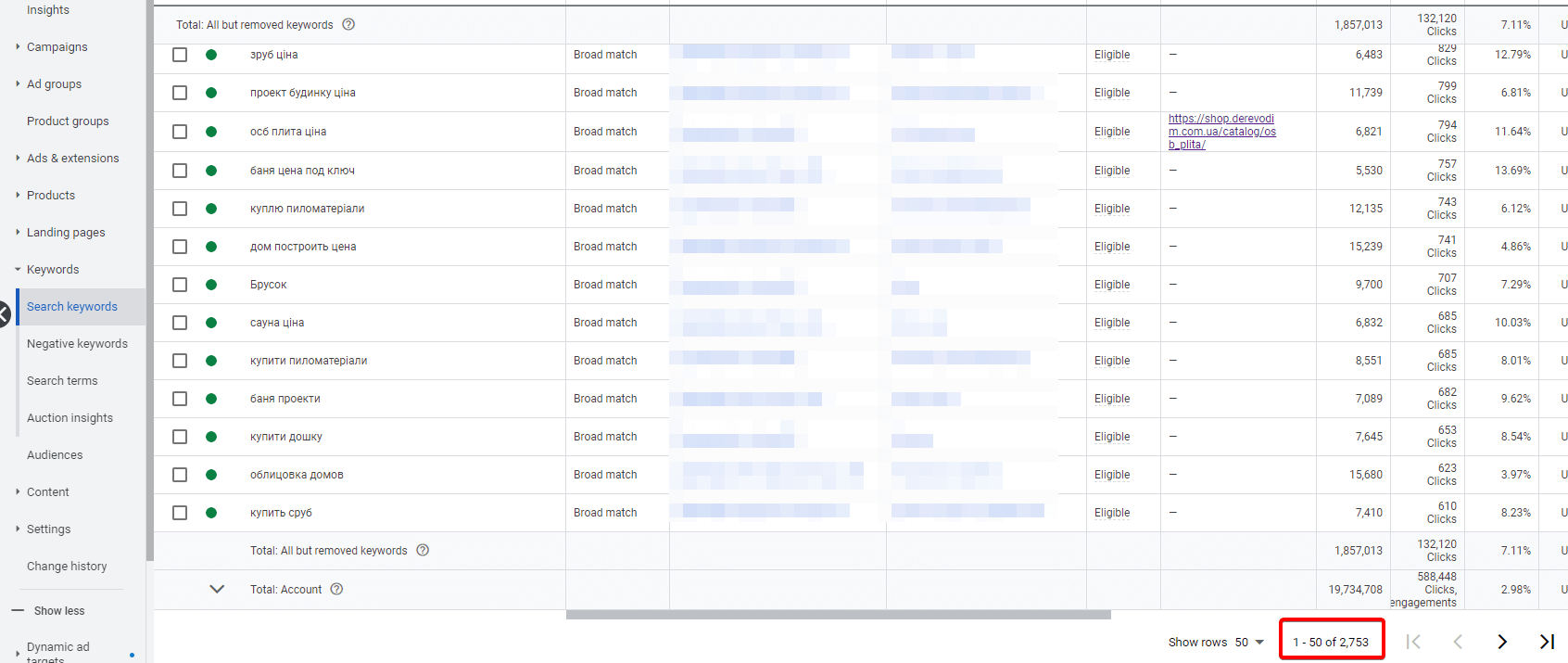 After years of running and improving DerevoDim PPC Campaigns, we ensured:
Lowering the

Average CPC in 48 %

Getting a

2,56% conversion rate

in Shop.Derevodim
Providing

x3 Leads

daily by increasing budget in x2 after all the optimization
This case was
performed

by:

Project Manager

Communication and Control

Account Manager

Communication and Reporting

Senior PPC Marketer

Strategy Discussion

PPC-Specialists

Running and Optimizing Campaigns

Web-Designer

Media Creation
Marketing:
Сompetitors analysis
Product Feed generation
Keywords research
Banners Creation
Ads optimization
Automated Bidding
Thanks for being awesome!
---
One of our koalificated expert will get back in touch with you soon! Have a great day! 😉
Subscribe Us
Thanks for being awesome!
---
One of our koalificated expert will get back in touch with you soon! Have a great day! 😉
Thanks for being awesome!
---
Don't worry, we promise not to fill your inbox with spam. We'll only send you the most interesting and relevant news and information