DerevoDim
SEO Promotion
How to structurize 50 shades of wood which leaded to +131% unique users
Milestones

of the DerevoDim project:
131 %
SEO (Organic) traffic increase
Strategies Development
Creating complex content and link building strategies
DerevoDim ("Tree-House") is a Ukrainian company, which offers the designing and construction of wooden buildings: country houses, cottages, bathhouses, gazebos, hotels, restaurants and churches
A goal was to get into TOP-10 with high-frequency search queries and in TOP-5 with low-frequency in 2 years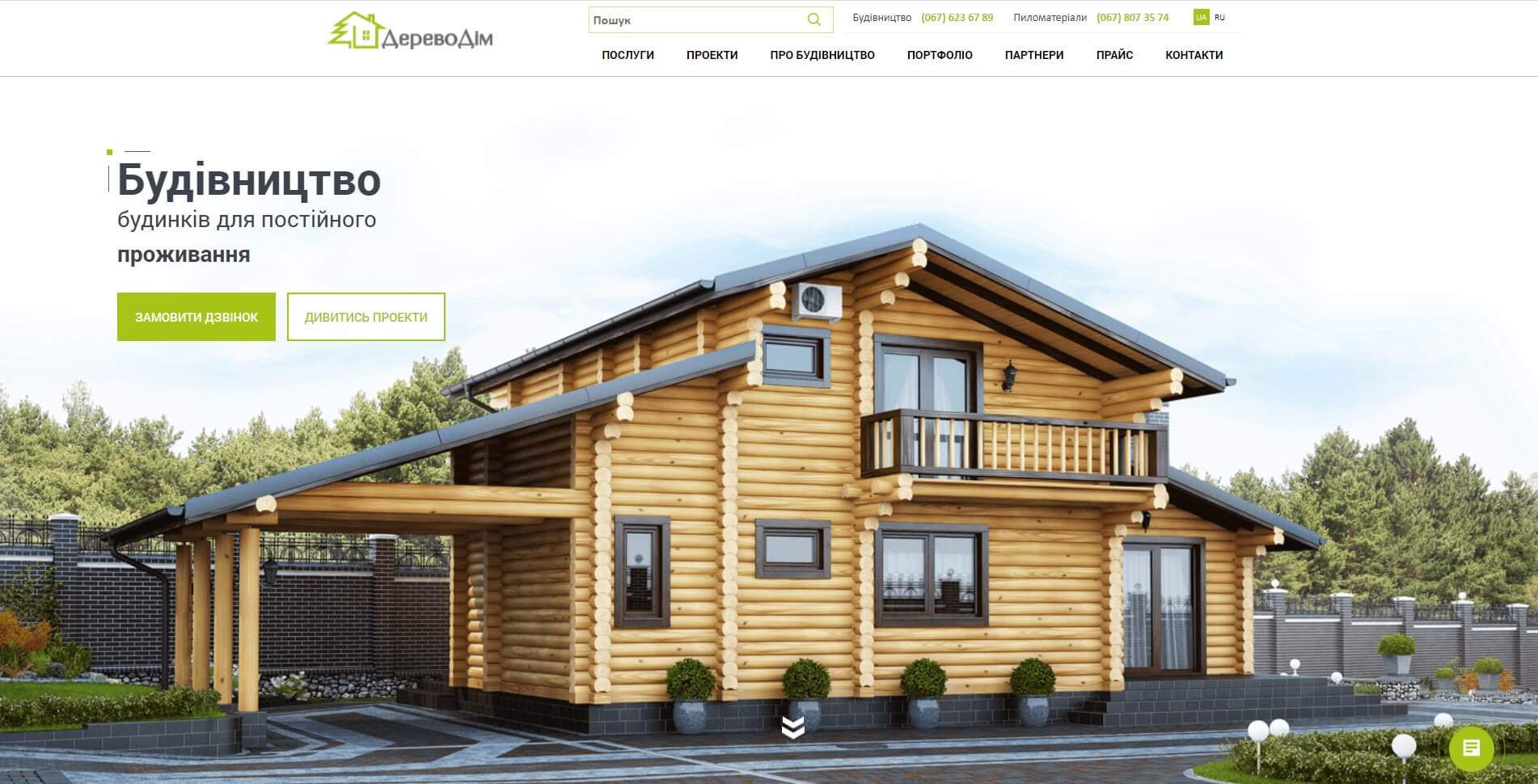 Tagging and keywords
segmentation
The issue was the target page and keywords grouping according to the existing page. In the Ukrainian language, there are a lot of variations of the term 'wooden house'. Many of them have similar roots
So after primary segmentation we realized that we have pages with 20 and more unique keywords with good frequency. So before the Off-Page SEO stage, we nimbly add sub-categories (a kind of tags) in textual content and metatags of which we may use precise keywords in lower amounts: Wooden house, House from a log, Cottage, Country house, etc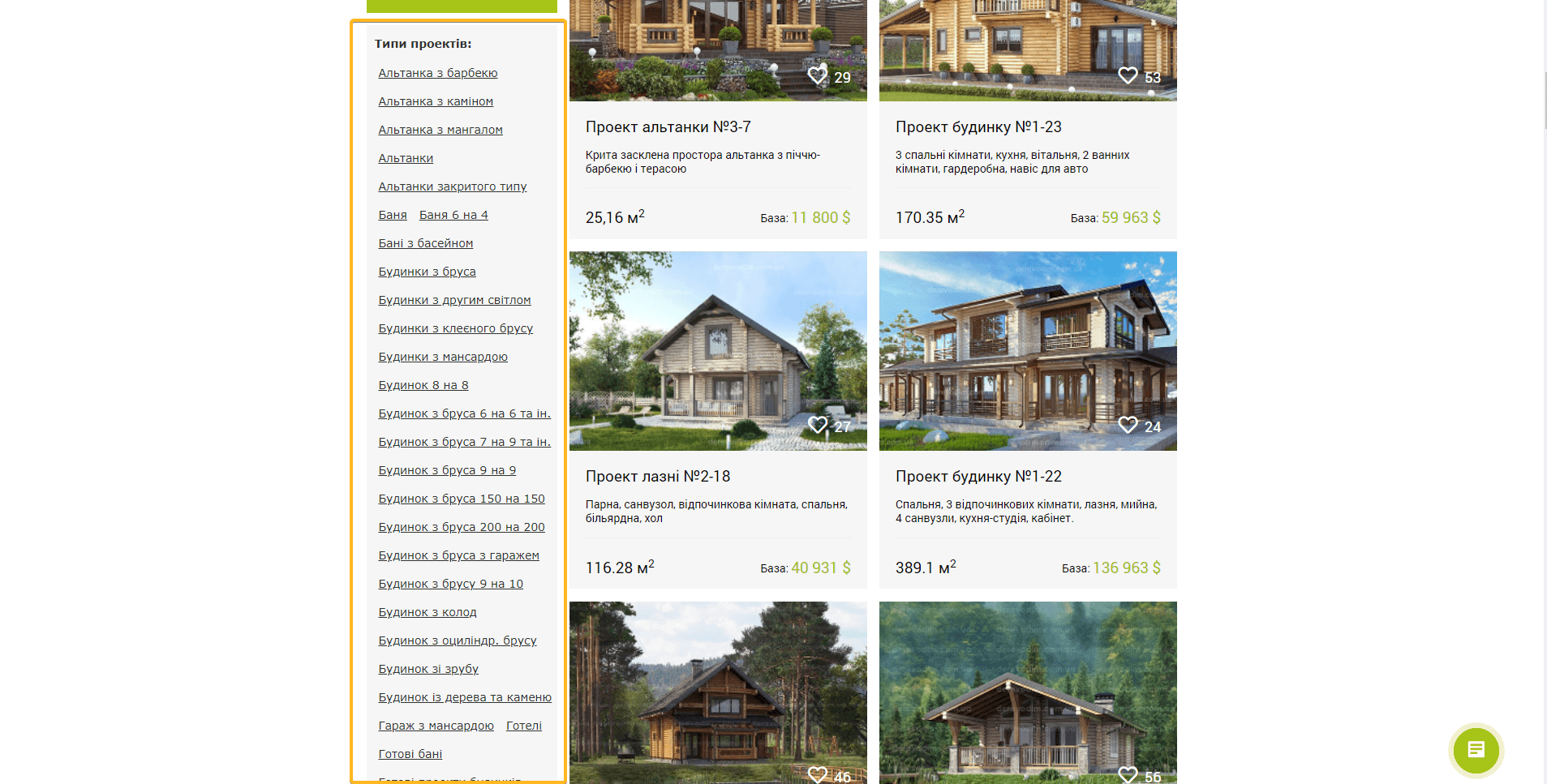 According to our SEO methodology, we started a full website audit to prepare it for link building. And, at the same time, we began to compose Semantic Core
Fixing technical issues and enhancing meta-tags was not a hard challenge, but involved a set of manual and automatic corrections with the WordPress CMS
But after we gathered all the keywords, we got over 9000 (literally) unfiltered search queries for Semantic Core. Our SEO-specialists combined manual and automated tools to filter and cluster all those keywords shortlisting them to 2k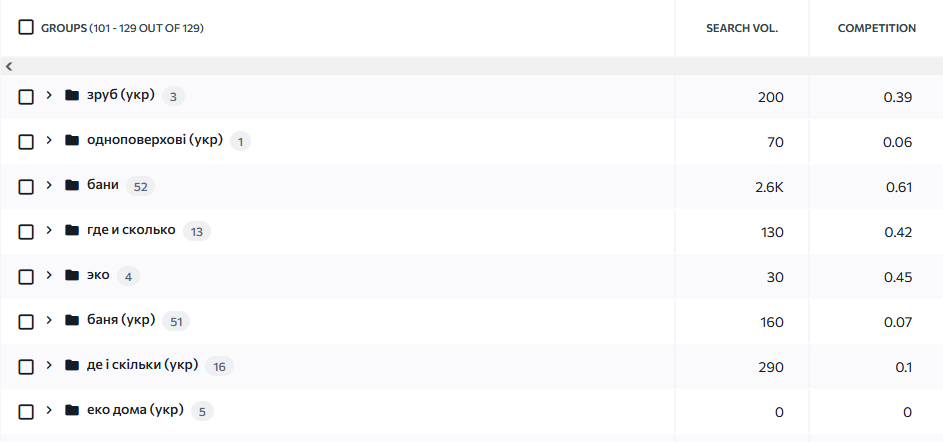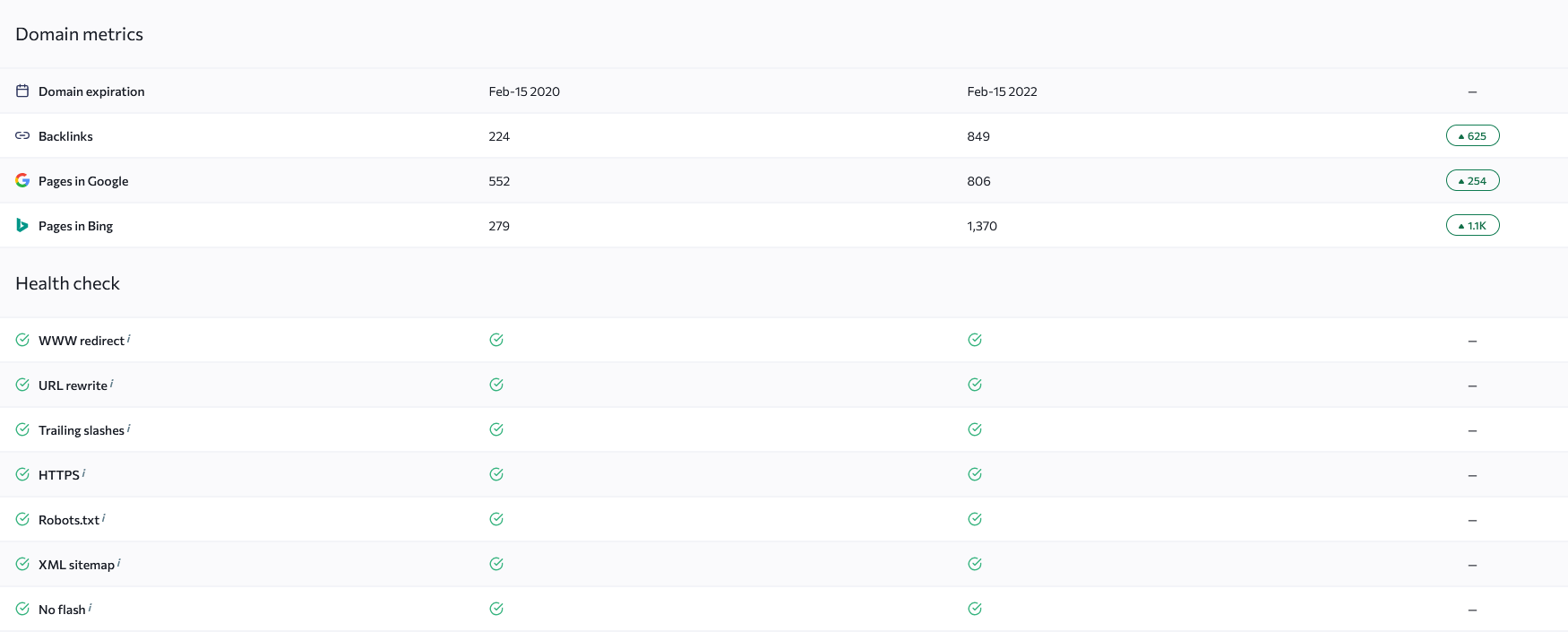 Off-Page SEO

and traffic increase

After full internal optimization and final Semantic Core clustering, we started a linkbuilding process. It involves common and specific methods that are aimed at getting quality backlinks from relevant sources

Additionally, we develop a relevant Content Marketing Strategy, implementing it with the in-house marketer of DerevoDim. In a while, the Blog of DerevoDim became quite popular and "visible" is a Google SERP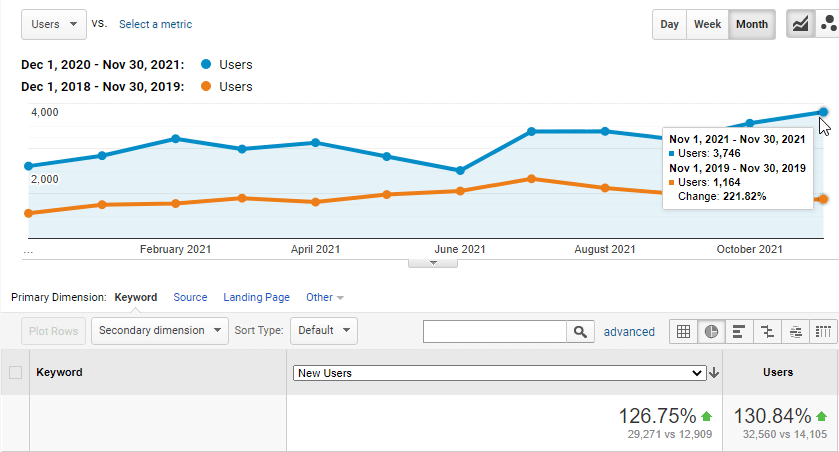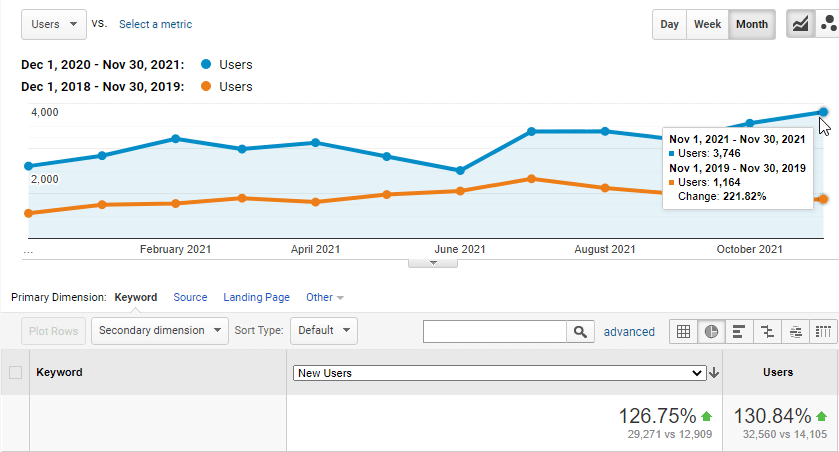 After 2 years of link building, systematic audits and positions check, we've increased SEO traffic to DerevoDim website by 131 %
We got success in 34 high frequent keywords and in 286 low ones
We continued our cooperation with the DerevoDim to strengthen those positions and to work on new prospective areas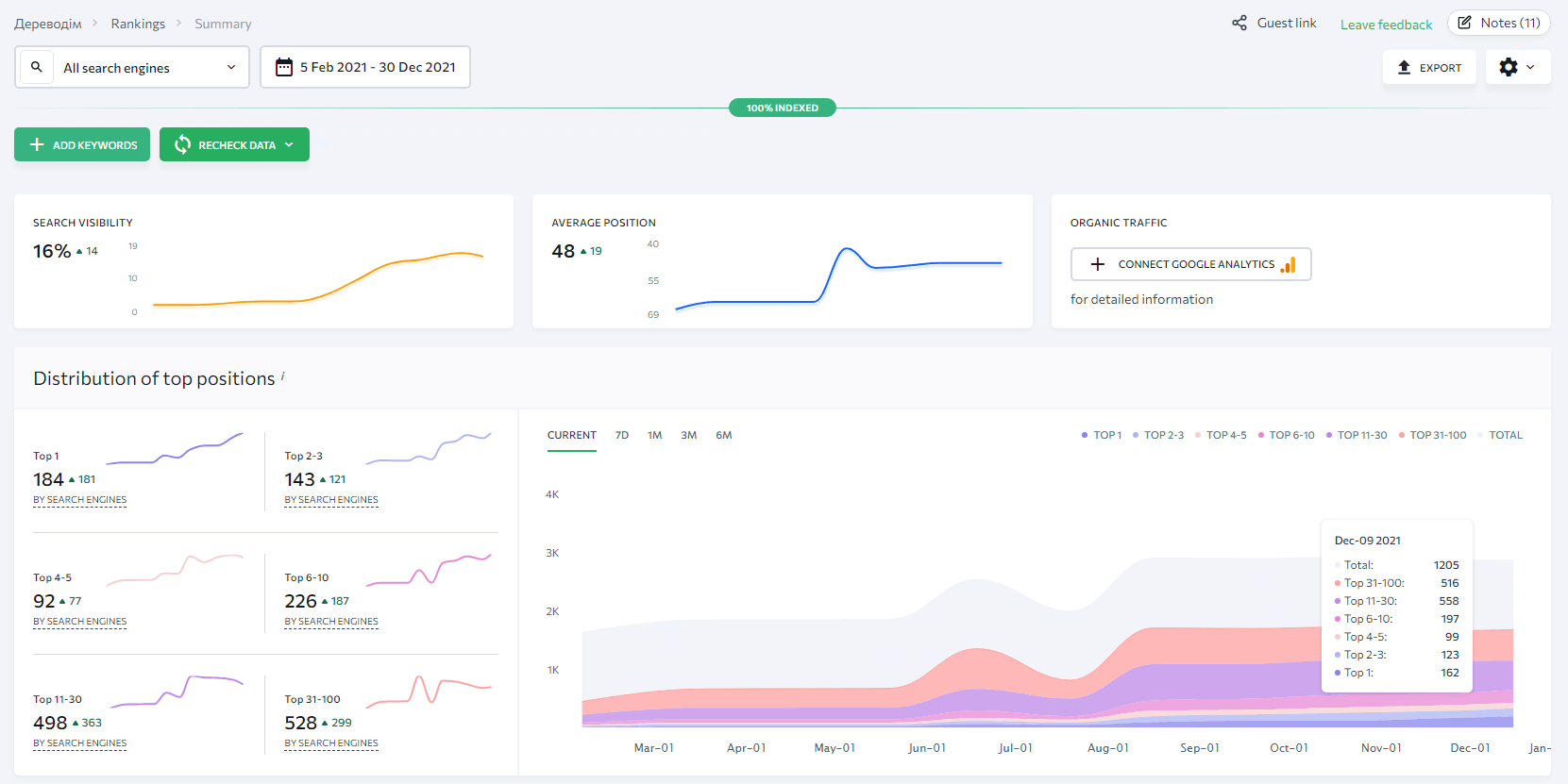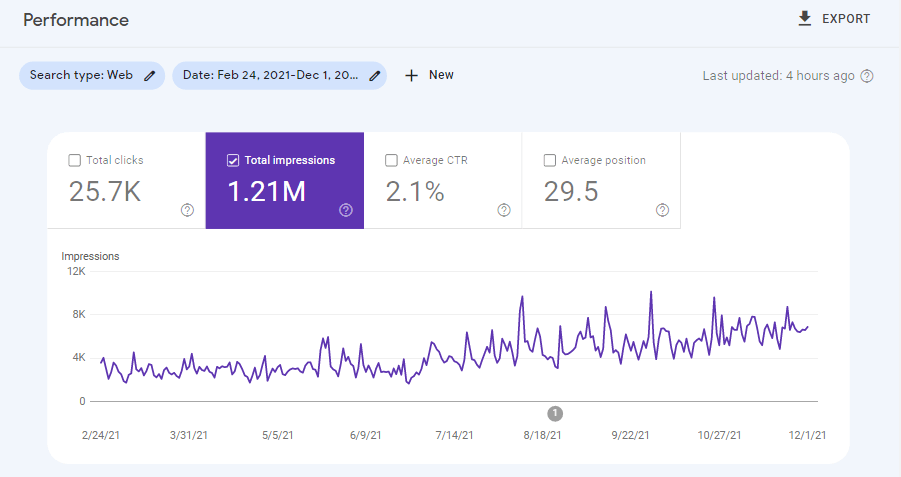 Drag
This case was
optimized

by:

Project Manager

Communication and Control

Account Manager

Communication and Reporting

Senior SEO Marketer

Strategy Discussion

SEO-specialists

Semantic Core Composing and Link Building

Copywriter

Textual Content Creation
Marketing:
Сompetitors analysis
SEO-Audit
Keywords research
Semantic Core Parsing
Fully-optimized internal SEO
Link building
Tagging
Elder magic wand
Thanks for being awesome!
---
One of our koalificated expert will get back in touch with you soon! Have a great day! 😉
Subscribe Us
Thanks for being awesome!
---
One of our koalificated expert will get back in touch with you soon! Have a great day! 😉
Thanks for being awesome!
---
Don't worry, we promise not to fill your inbox with spam. We'll only send you the most interesting and relevant news and information