The Wheel of Time

Cycle

Landing That Leads Straight to a Fantasy World
Milestones

of the Wheel of Time project:
Thematic ambient animations and effects
Traffic from off-line promo events
An Unusual
Fantasy Objective
A real gift for Koala team bookworms was an intriguing project from our long term client the Bohdan-Books Publishing House:
To create a thematic landing page to announce the beginning of publishing world-famous fantasy series by R. Jordan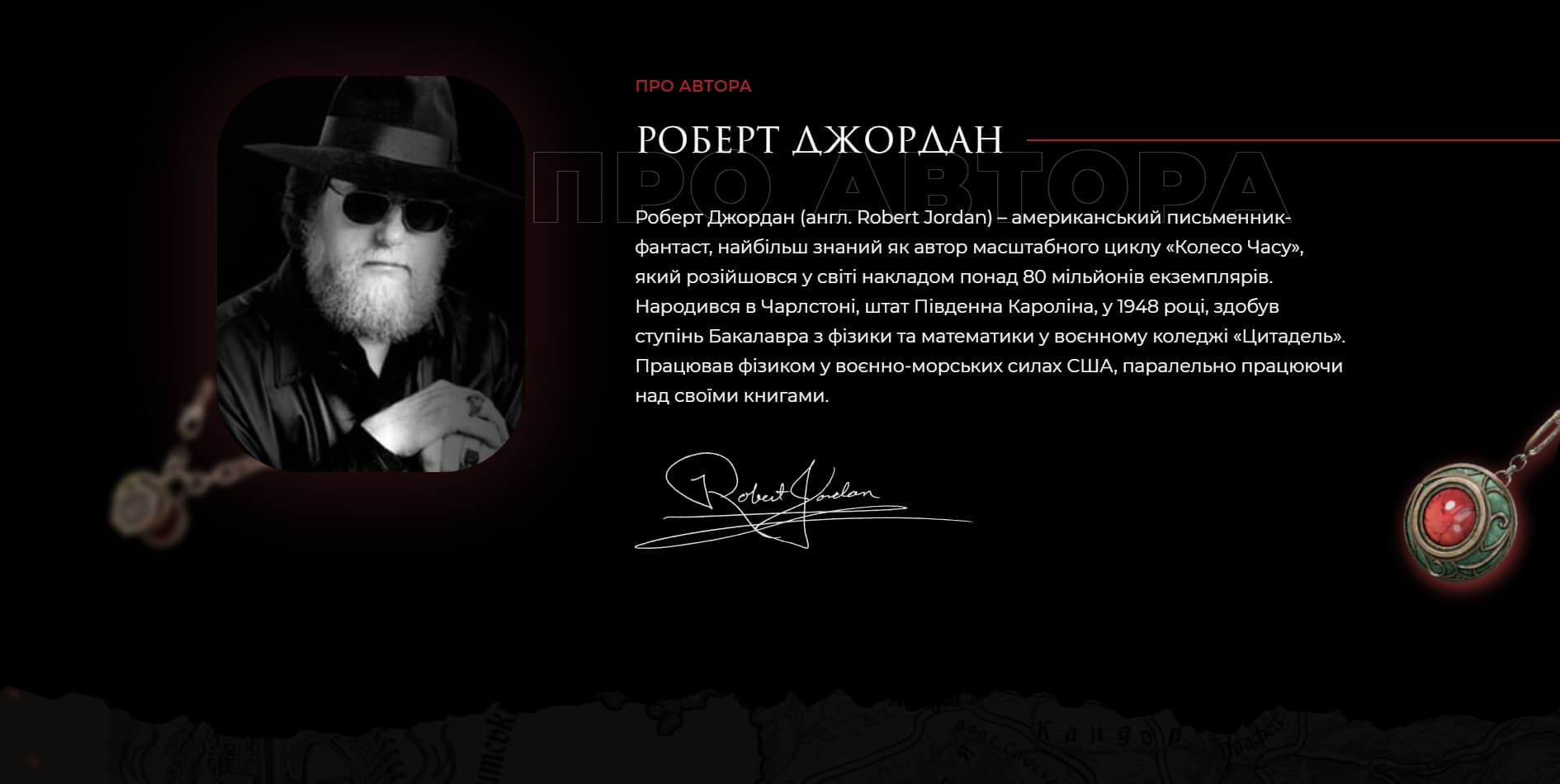 Totally
Atmospheric

Design
Within this project the dream of any developer was fulfilled — we had no, absolutely no restrictions, regarding design and effects. Inspired by such trust and freedom we started the creation of an authentic atmosphere that would present all the pre-given content in the most engaging ways and make the visitor dive into this story right away
At the same time, we decided to show care about visitors' eyes and did not overload the page with unnecessary distractive effects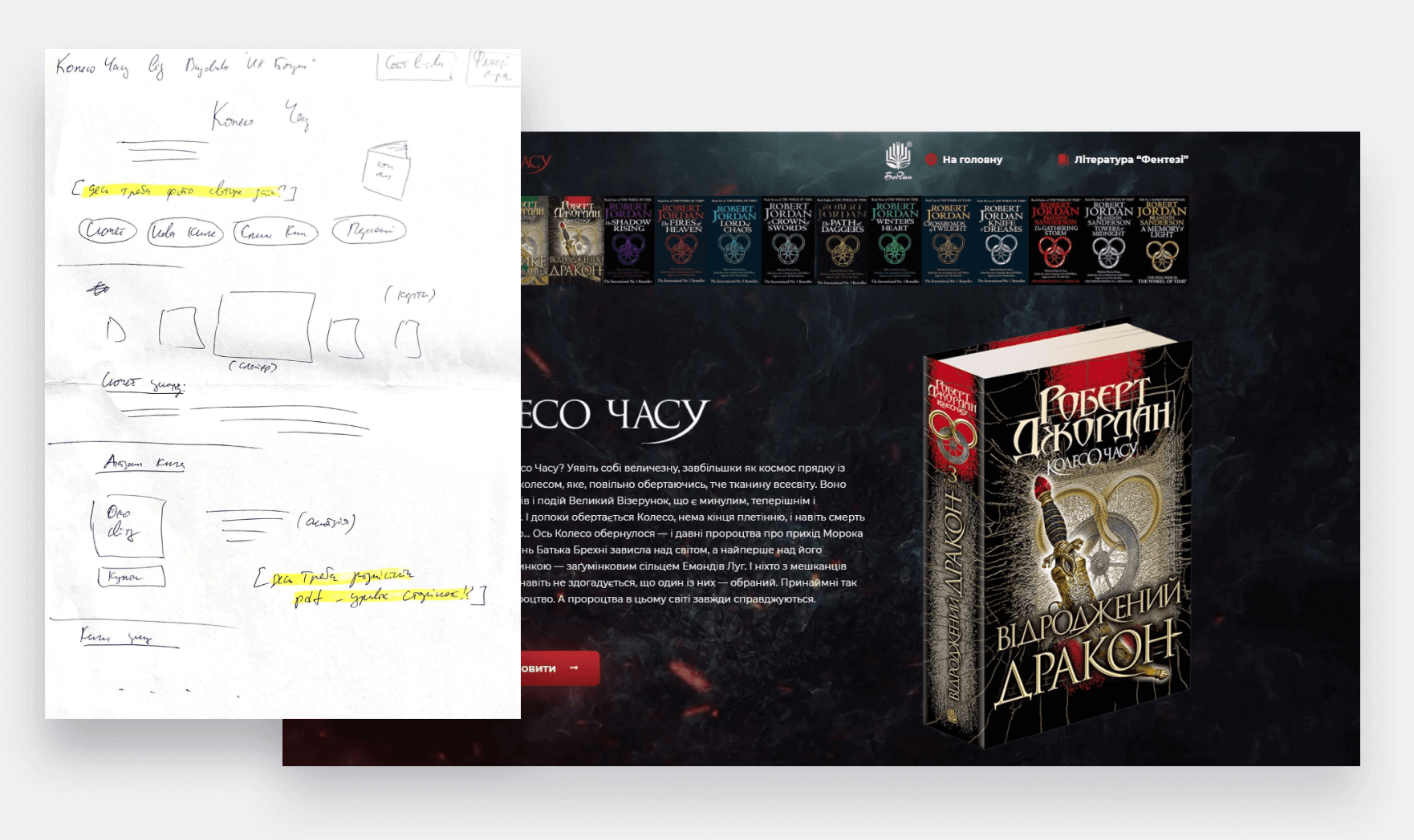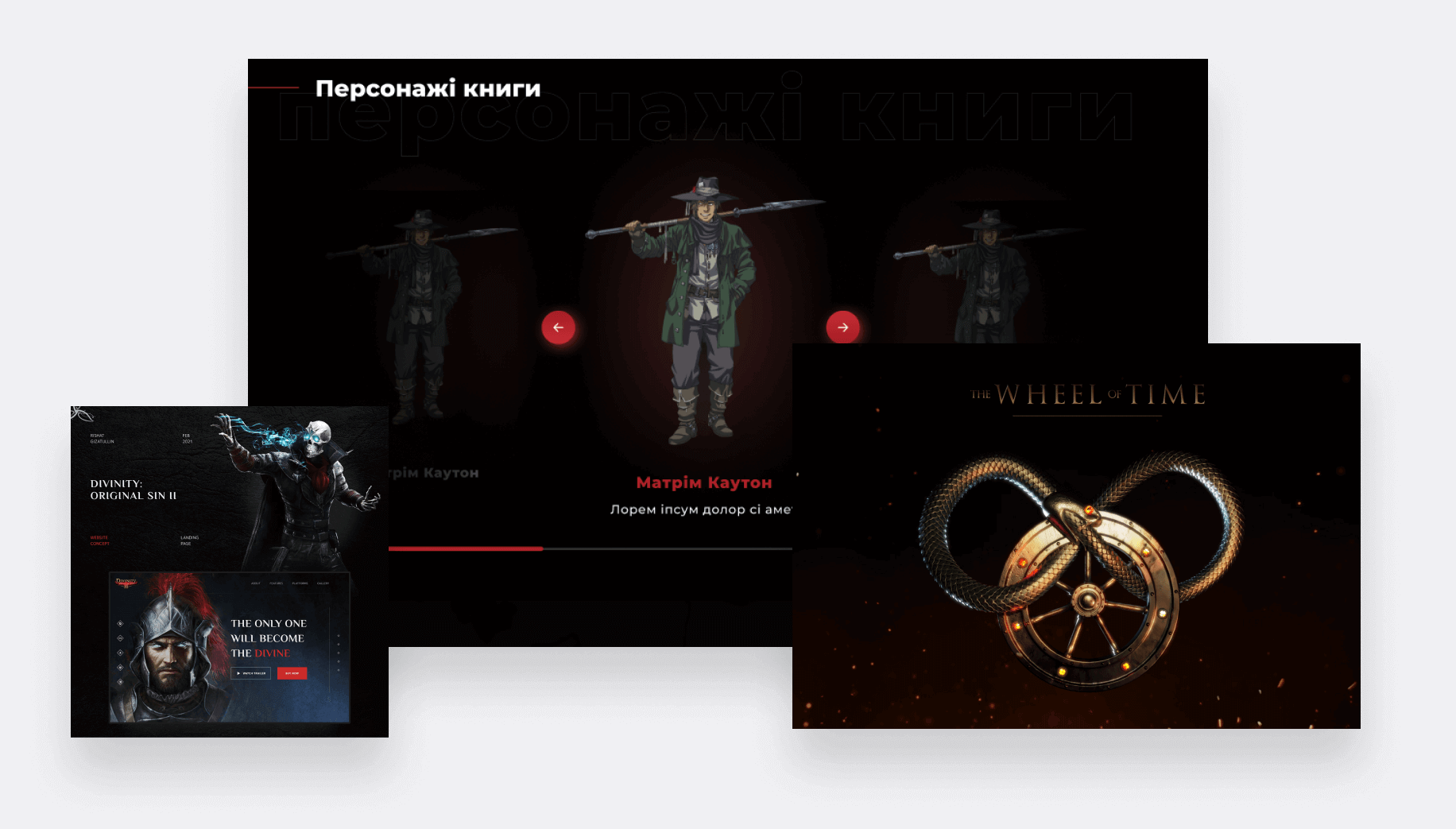 Drag
As the first series appeared later and our project concerned only the book cycle, we chose not to create a visualization of the main characters. Instead, we inserted this block in the form of a screencast with embedded scrolling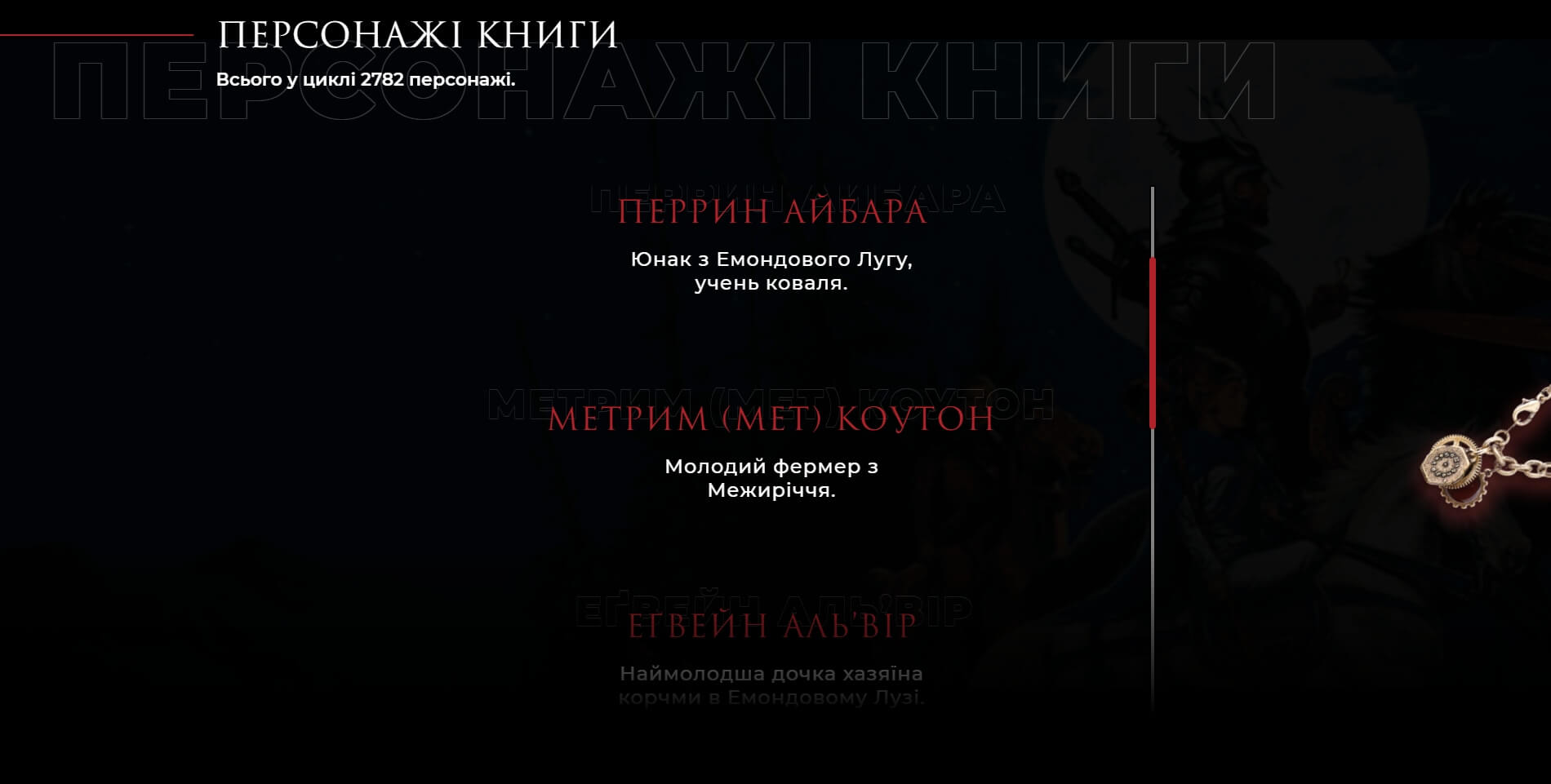 High-quality
Responsive

interface

Surely, we arranged all the elements user-friendly in the mobile version of the interface. Especially, taking into account offline promo events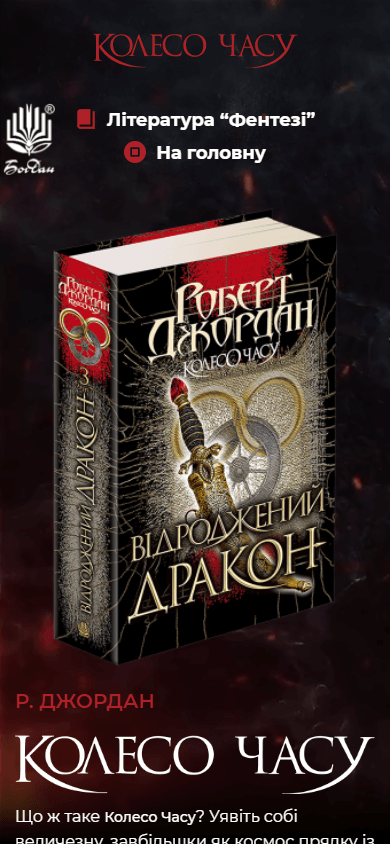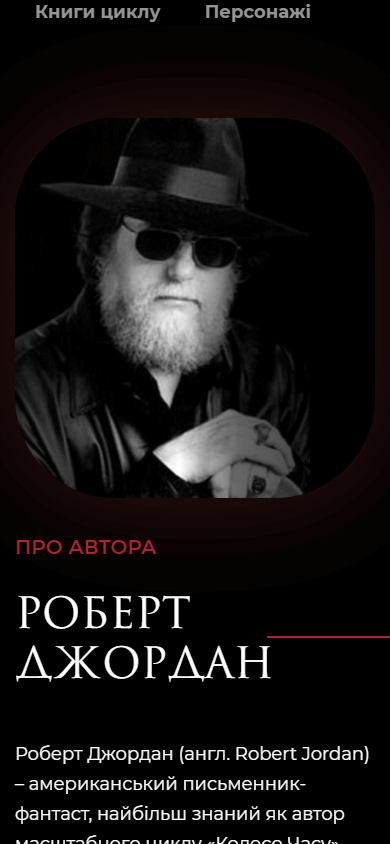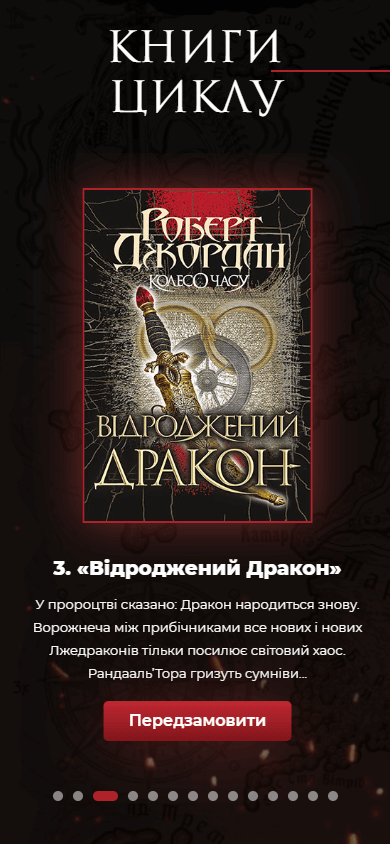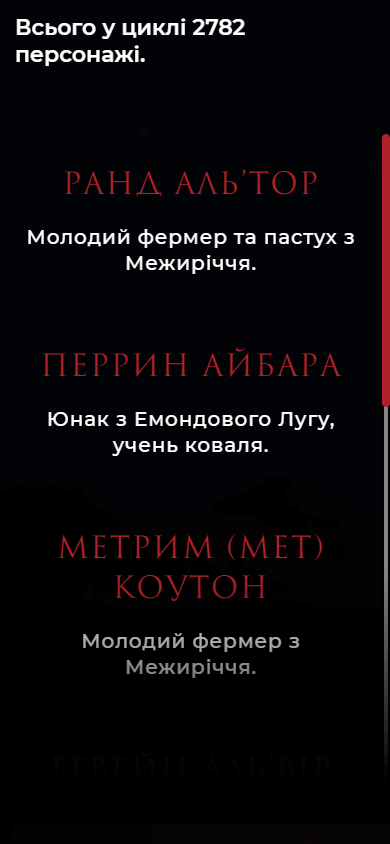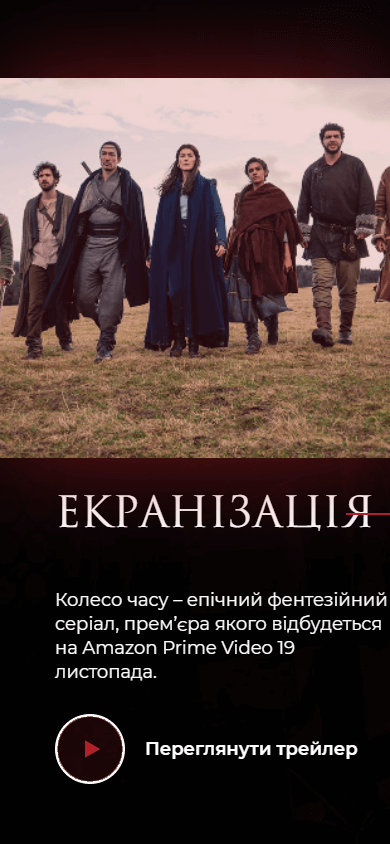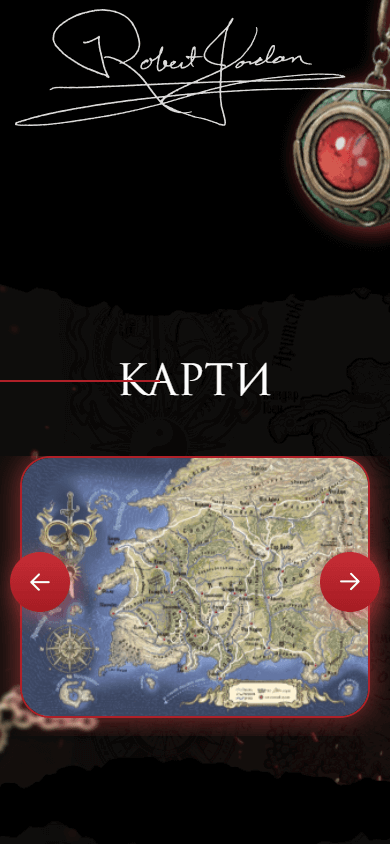 Merchandize block
Due to skyrocketing popularity of the Wheel of Time Publishing house Bohdan Books has launched thematic merchandise selling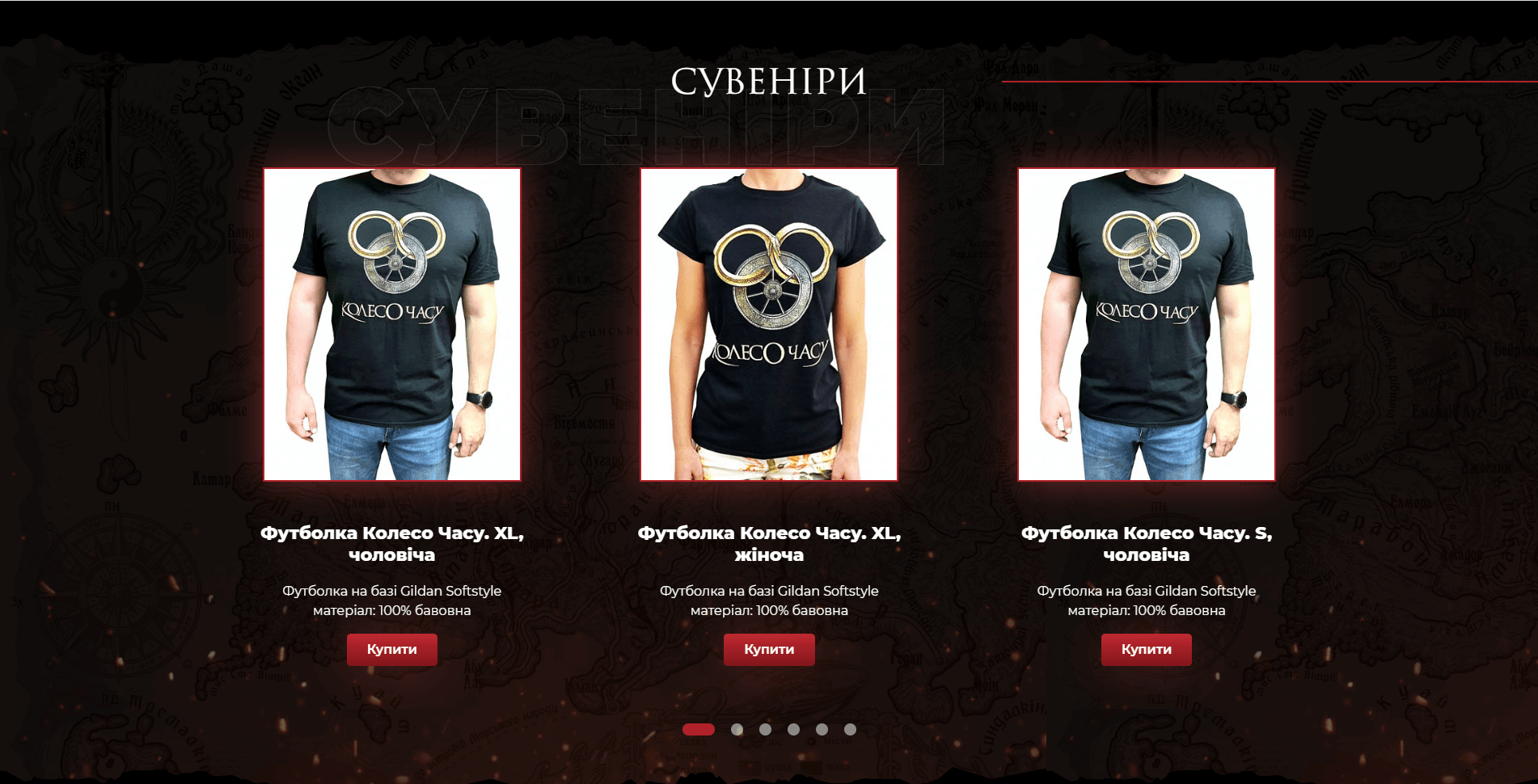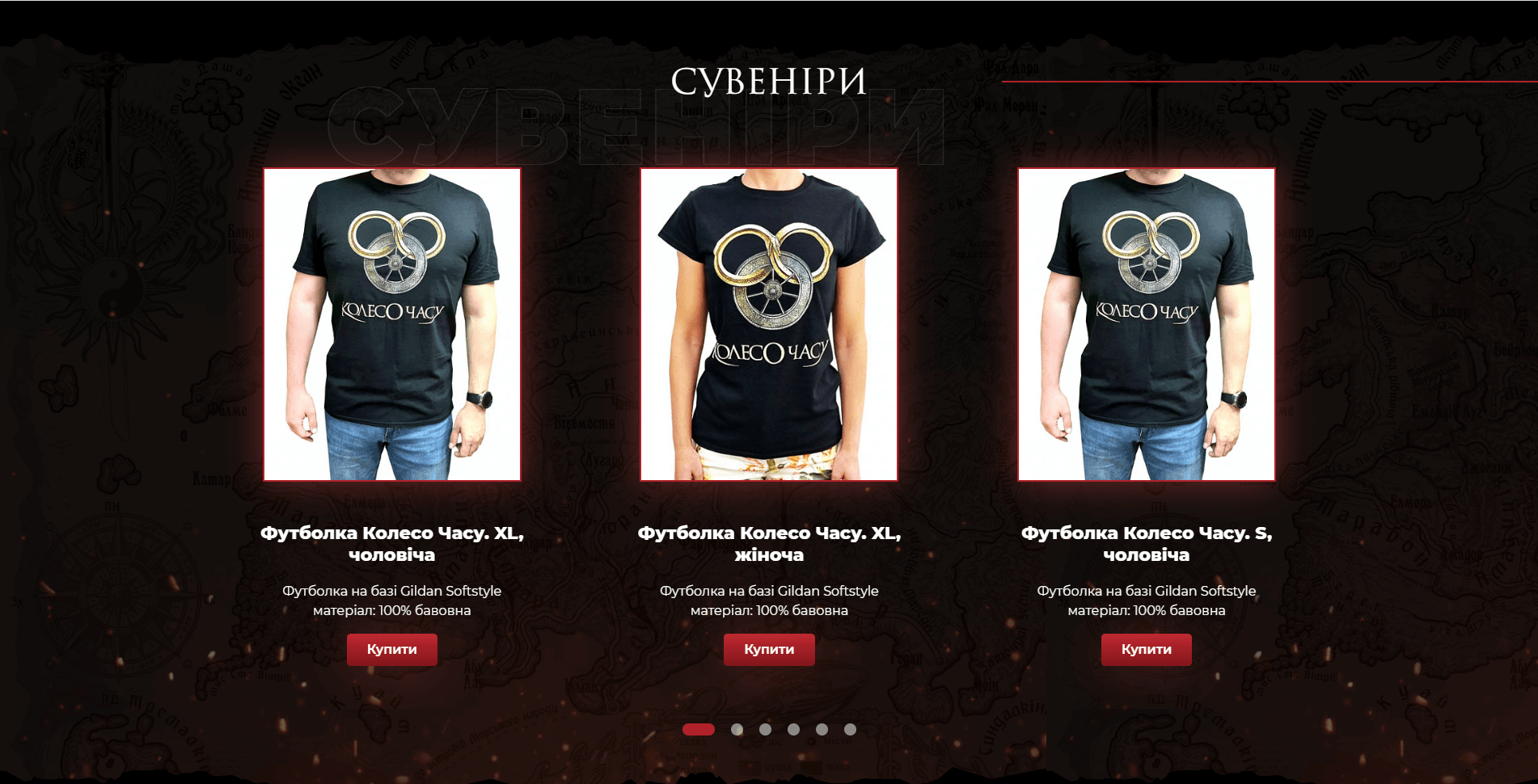 Magnifying glass pointer that brings the thematic UX on the map block is one of many examples of our creative approach. This small detail implies the fascinating scale of the fantasy and encourages visitors to explore it further
An Epic Book Series
Promo
The Wheel of Time landing page is interconnected with corresponding products on the Publishing House website
Their promotional activities also included placing QR-codes on each printed book and other media, as well as during different industry exhibitions performances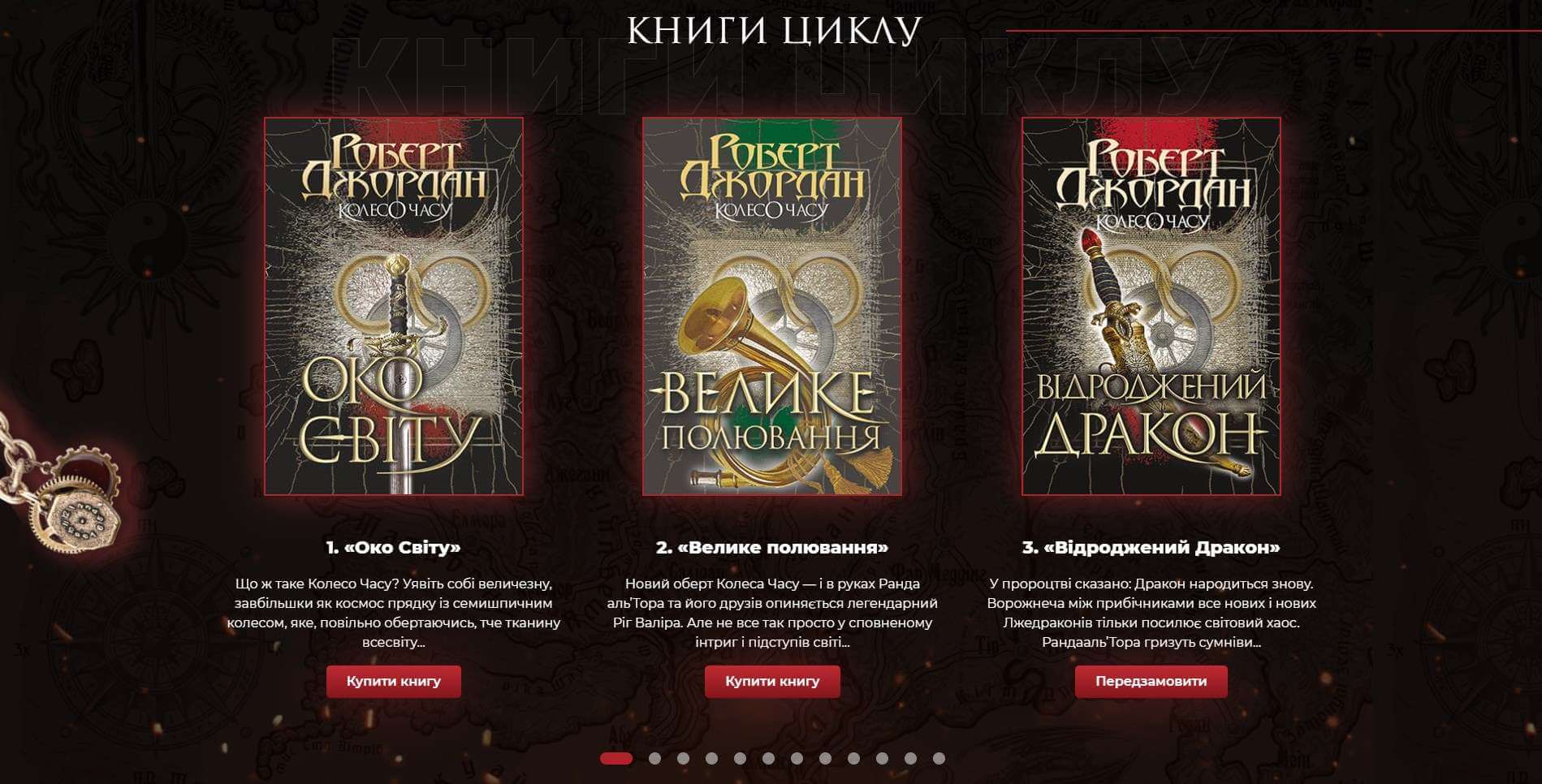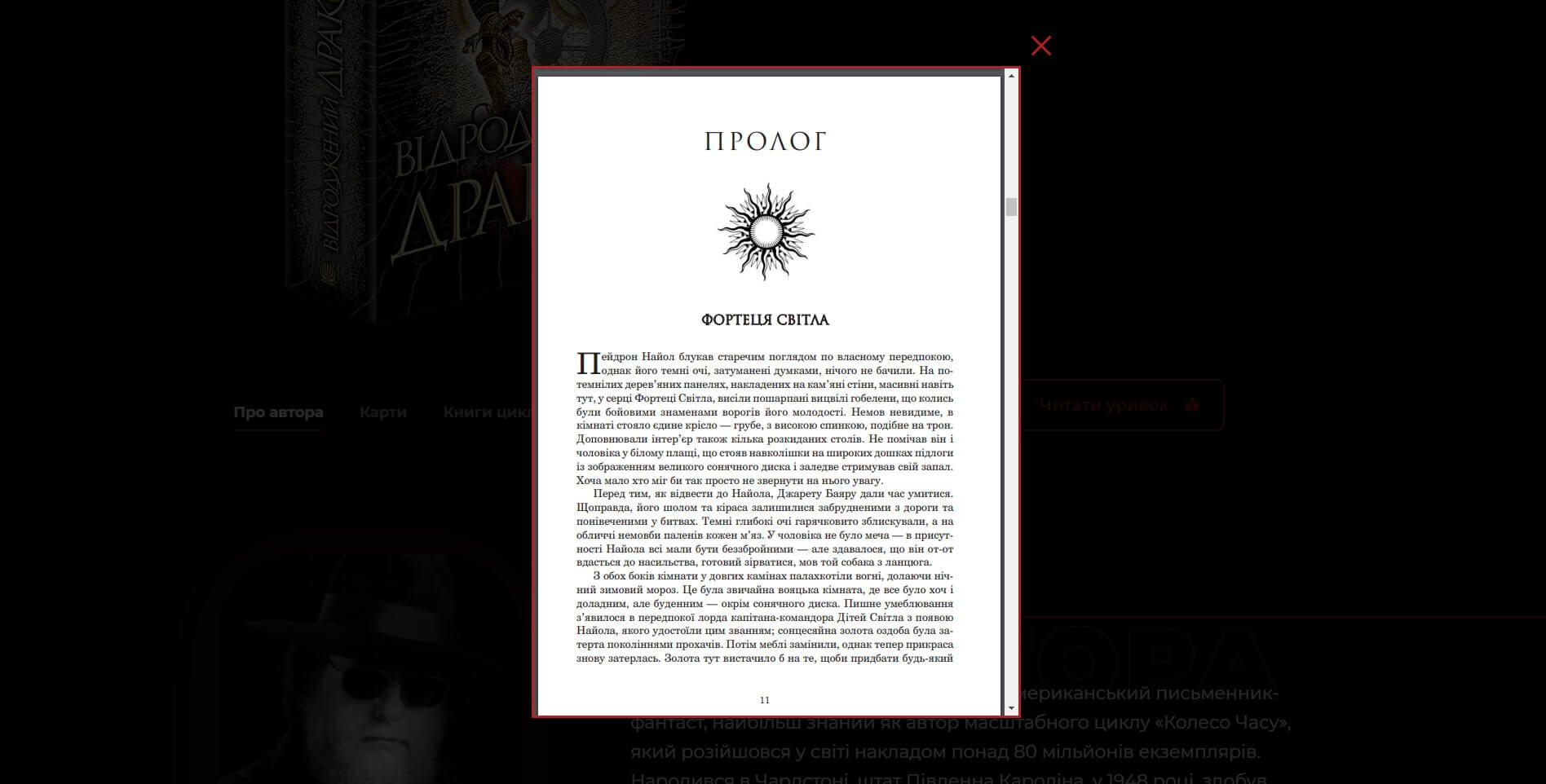 Drag
Such team
spent time

on this case:

Project Manager

Communication and Control

Account Manager

Communication and Reporting

Senior Marketer

UX Prototyping

Marketers

Benchmarking and Prototyping

UI Web-Designer

Mockups and Design

Front-end Specialist

Implementation of a Design

Senior Programmer

Comprehensive Back-end and Mentoring

Programmers

Back-end Coding
Marketing:
Landing
Unique responsive design
Facebook comments widget
Complete artwork layout
Development:
jQuery
YouTube embed
Aes Sedai Ring
Thanks for being awesome!
---
One of our koalificated expert will get back in touch with you soon! Have a great day! 😉
Subscribe Us
Thanks for being awesome!
---
One of our koalificated expert will get back in touch with you soon! Have a great day! 😉
Thanks for being awesome!
---
Don't worry, we promise not to fill your inbox with spam. We'll only send you the most interesting and relevant news and information